Request Payments Offering Multiple Payment options
When requesting payments through Paynode, you have the option to offer different payment options in a single payment request.
By offering multiple payments options you can:
Give your clients a flexible checkout experience by allowing them to choose their preferred payment method. This removes friction or the need to confirm a payment method prior to requesting payment.
Streamline the payment process by reducing the number of touchpoints back and forth between you and the client. For example: you can secure payment via a credit card hold and provide client with wire payment instructions all within a single & secure payment link.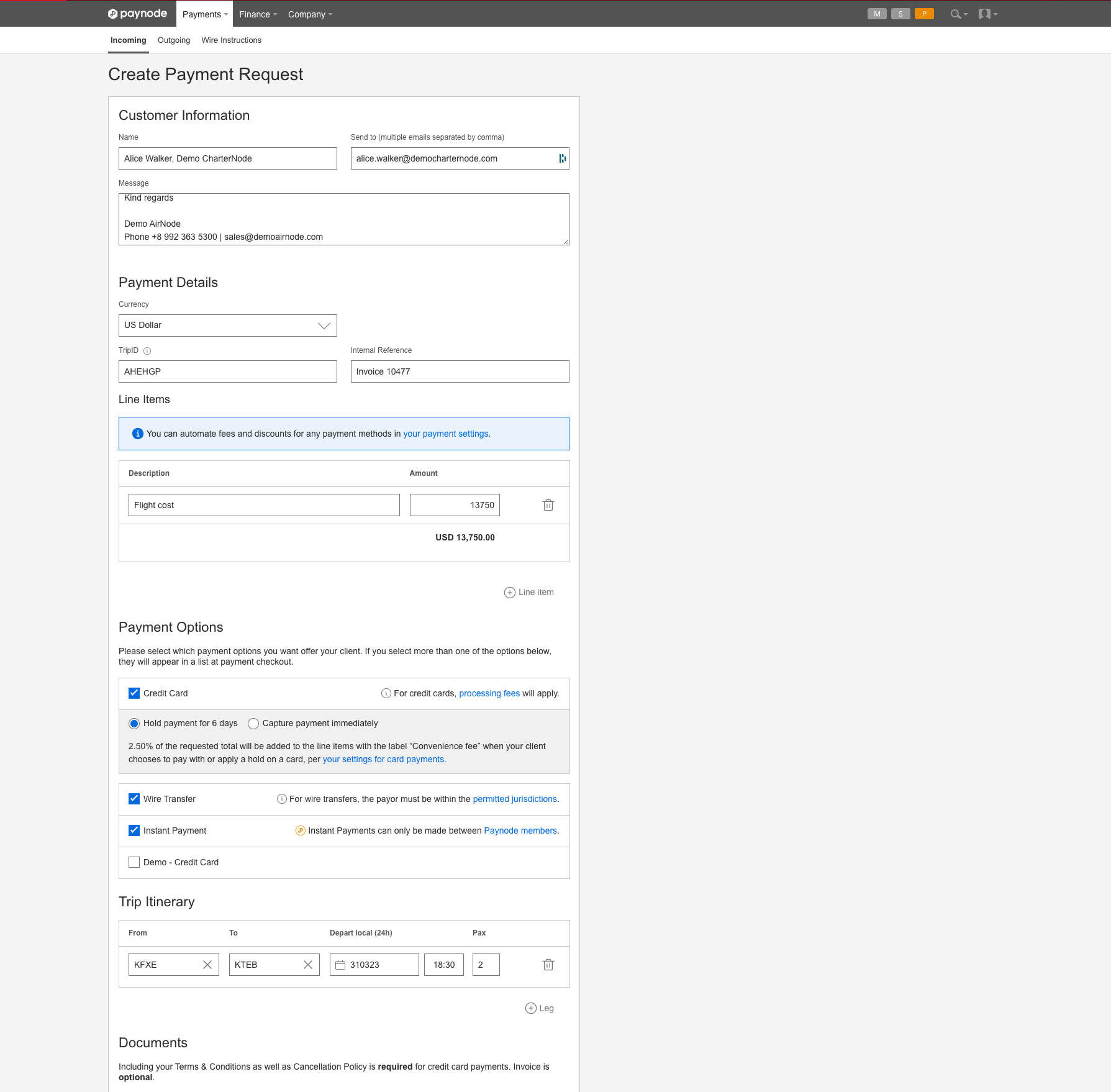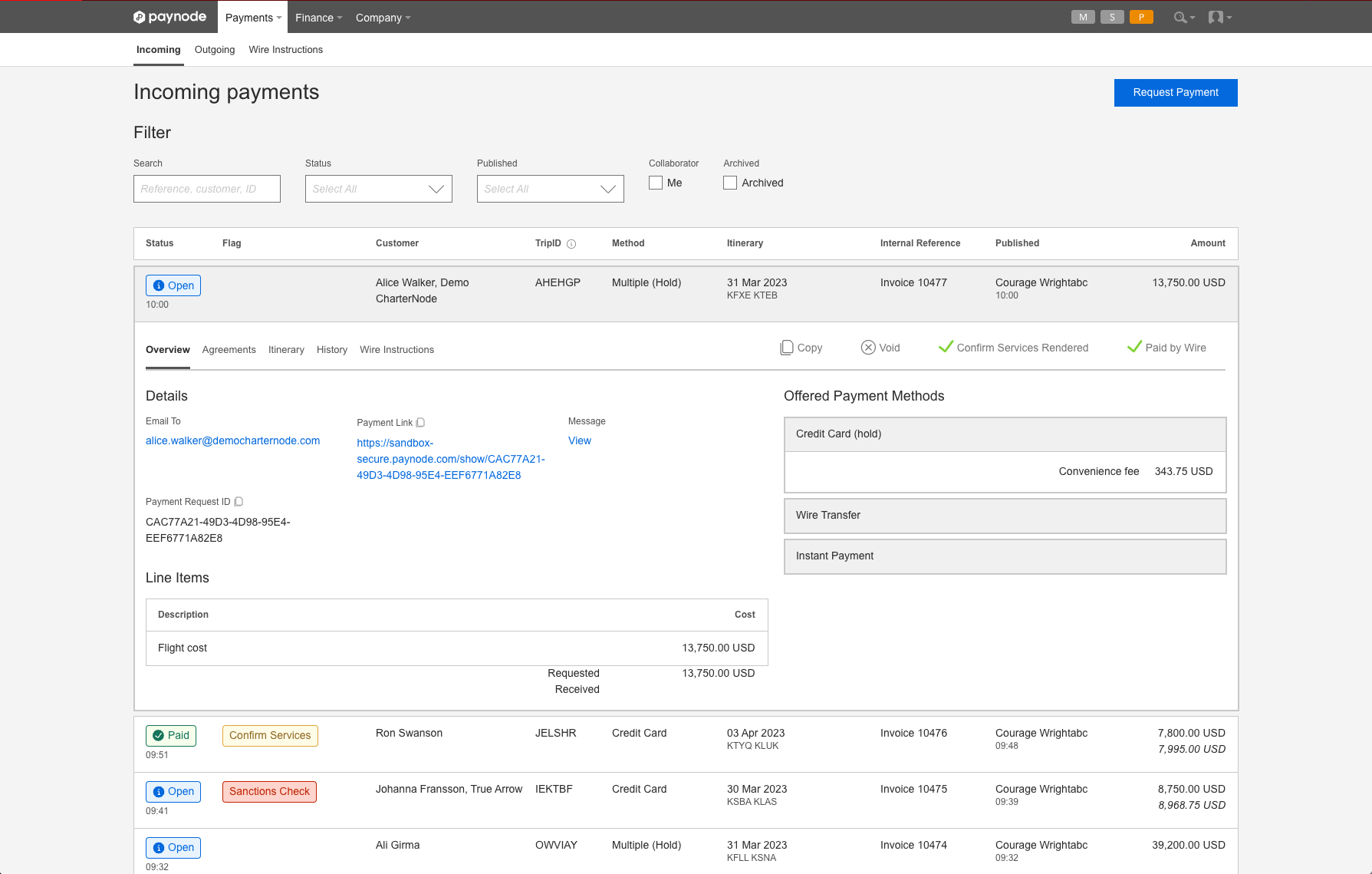 How to manage multiple payment requests
If the payment is received via wire, mark the payment as "Paid by wire" and release the credit card hold
Step 1.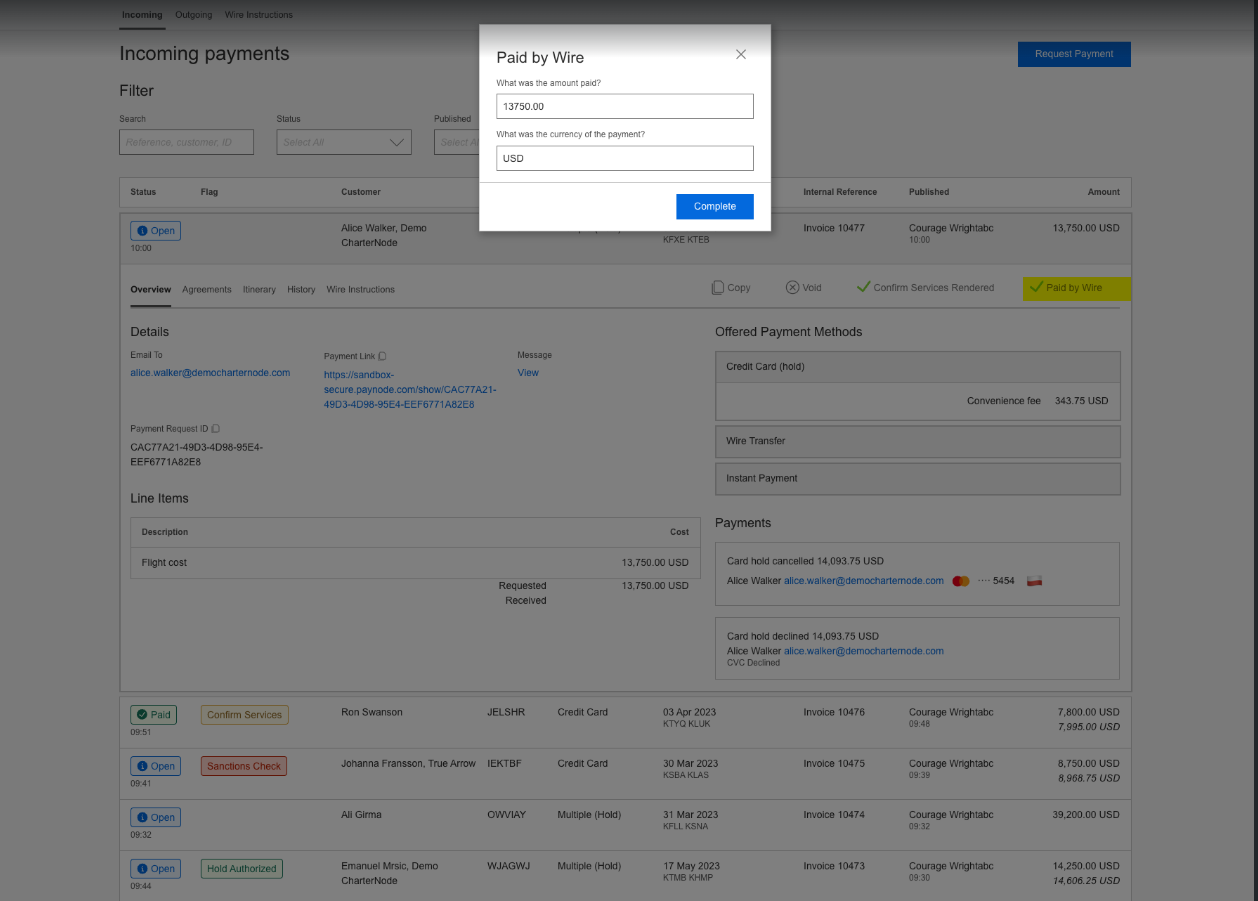 Step 2.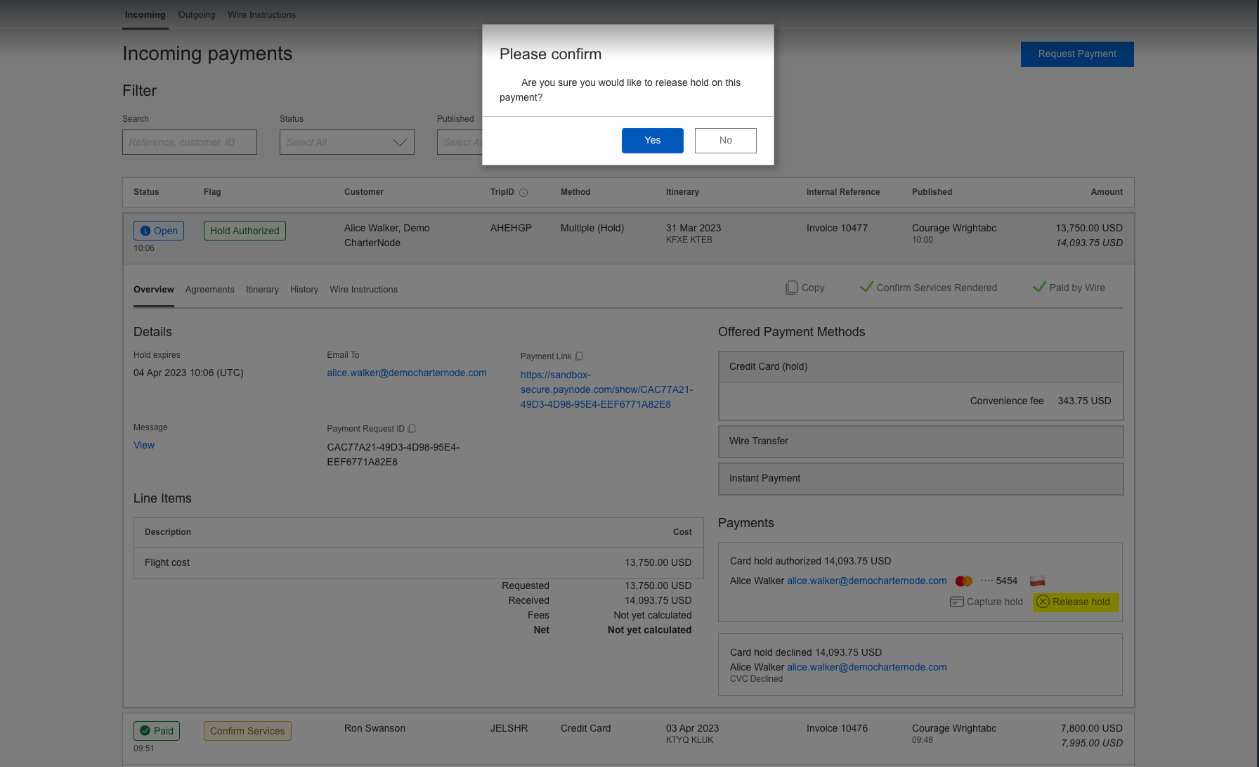 If your customer decides to pay you via credit card, capture the credit card payment via "Capture Hold"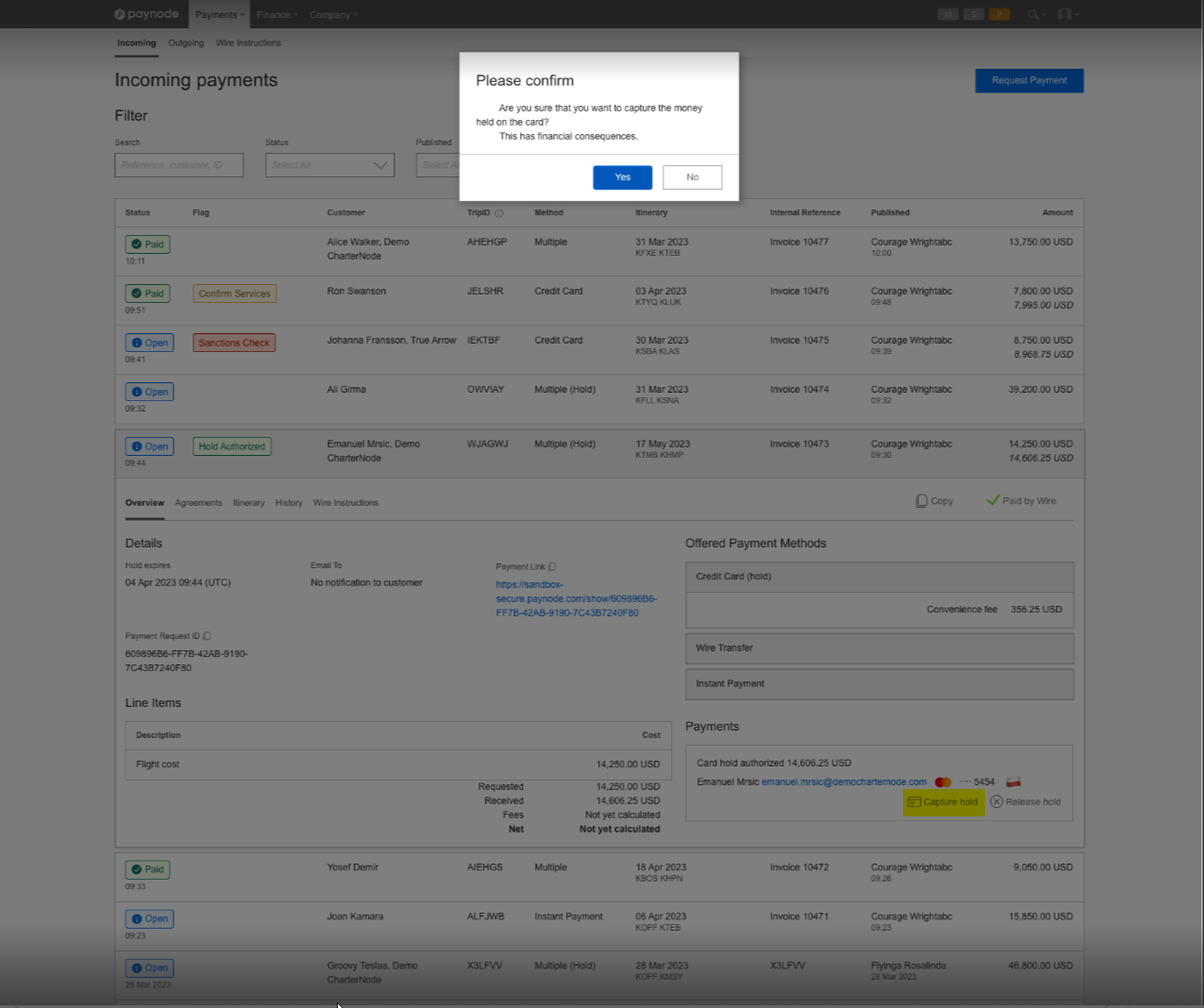 Under the Incoming payment page you can get an overview on the status of your payment. To learn more, please click the link above.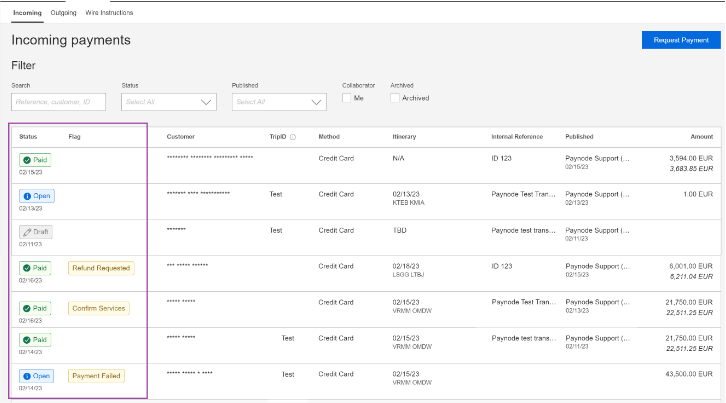 If you want to learn more about the different statuses and flags, please click the link above.