With Paynode you can send and receive payments instantly between other members within the network. Keep a look out for the Paynode badge.
Who can I pay instantly?
Paynode allows you to make Instant Payments with other Paynode members.
Whenever someone joins Paynode, they will be given the Paynode badge. The badge is located next to their company name in Avinode, and represents that the company has gone through a vetting process and is 100% verified for payments.
When paying someone instantly, you are free from traditional banking hours and constraints, and your payment is received within seconds - every day, each day of the year.
Click here to take a look at who is in the network and is available to send and receive payments instantly.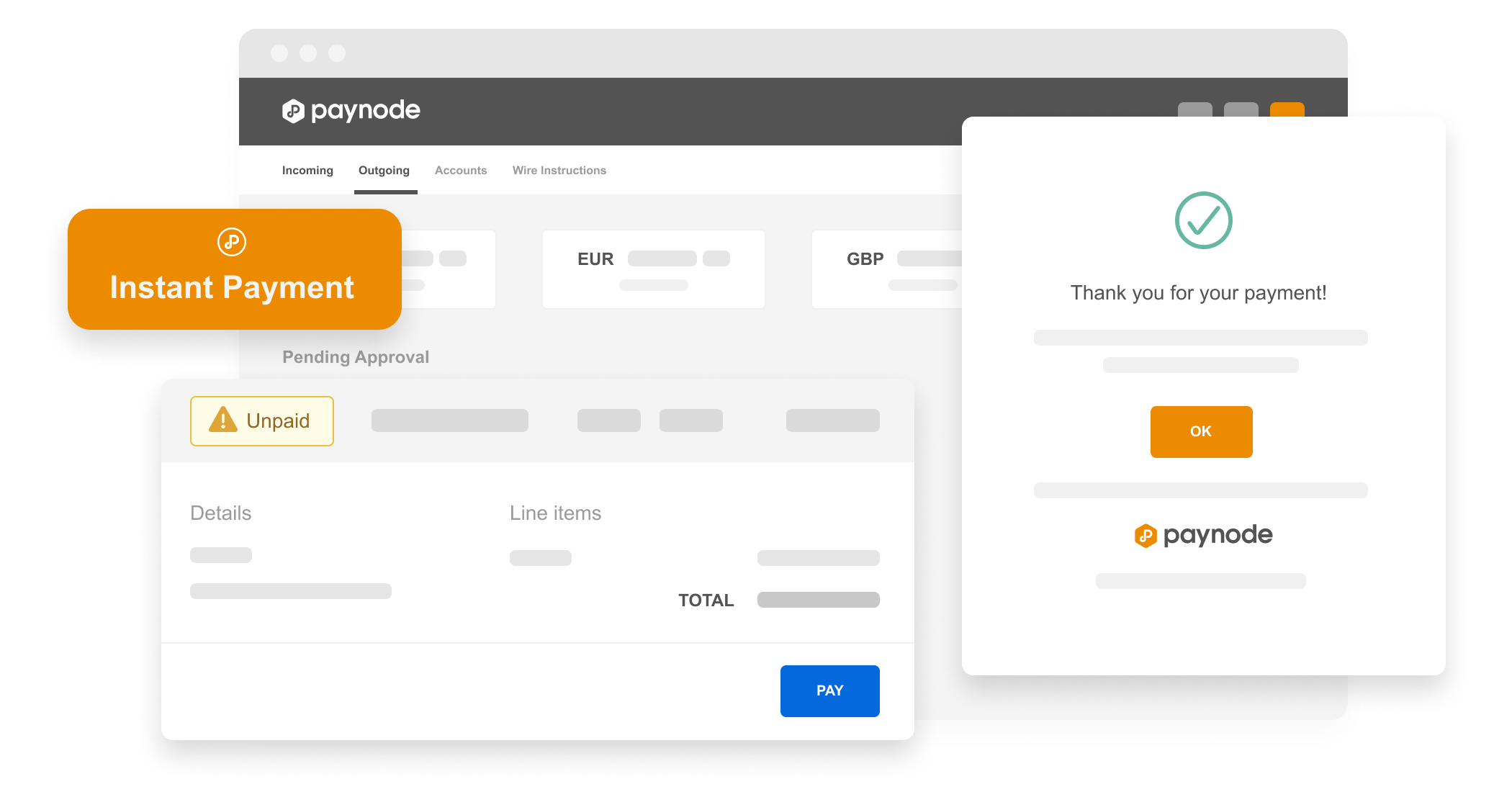 How do I set up an Instant Payment?
In order to send an Instant Payment, you must first receive an Instant Payment Request from another Paynode member.
Let the seller know that you want to send the payment via Instant Payment, and they will send you the request. An Instant Payment requests is initiated by the seller in two ways.
1. Email - You receive the request via email, containing a payment link. Click the link to proceed to pay.
2. Payment ID - The seller provides you with a Payment ID. Go to the Outgoing Payments tab in Paynode, click the Instant Payment button and paste the Payment ID to set up the payment.


Your Currency Account is required to have enough funds to cover the full amount being requested.
Are you missing the permission to pay an Instant Payment?
Paying an Instant Payments requires the approval of a user within your organization, usually from the Account Admin and Finance Teams.
Are you also interested in how to get paid with Instant Payment?