This article is the best place to start when adding or editing your aircraft's pricing profile.
In Avinode each aircraft needs to be assigned to a main pricing profile-- we call this a default pricing profile. This is what the system will use when pricing your aircraft in the search results.
To create a new Pricing Profile or edit an existing one, follow the steps below:
1. Create a new profile. Go to Aircraft → Pricing Profiles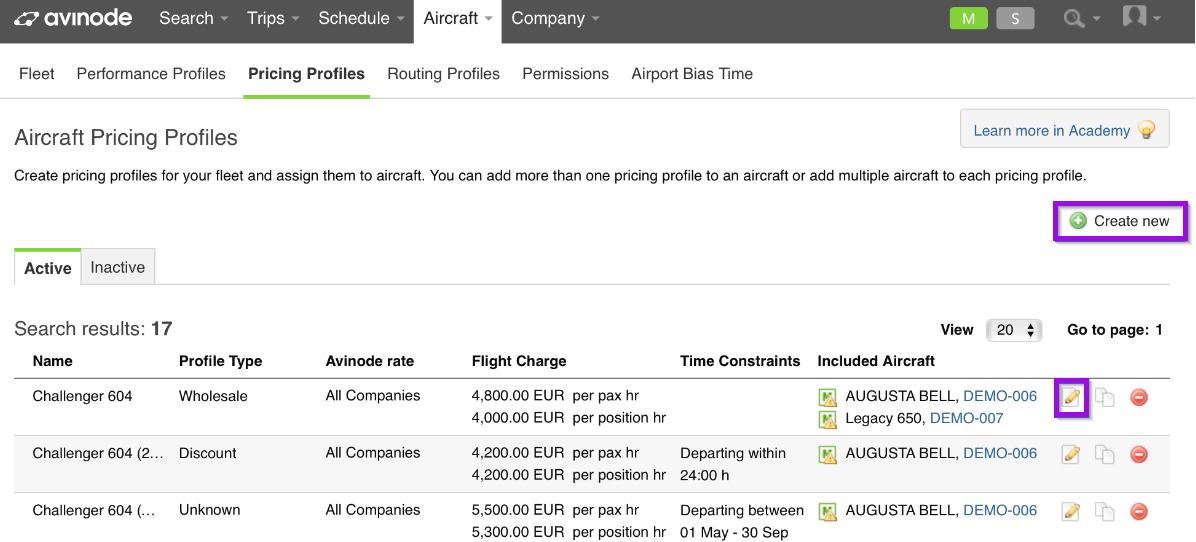 2. Add system requirements. Start with the basic information for the aircraft.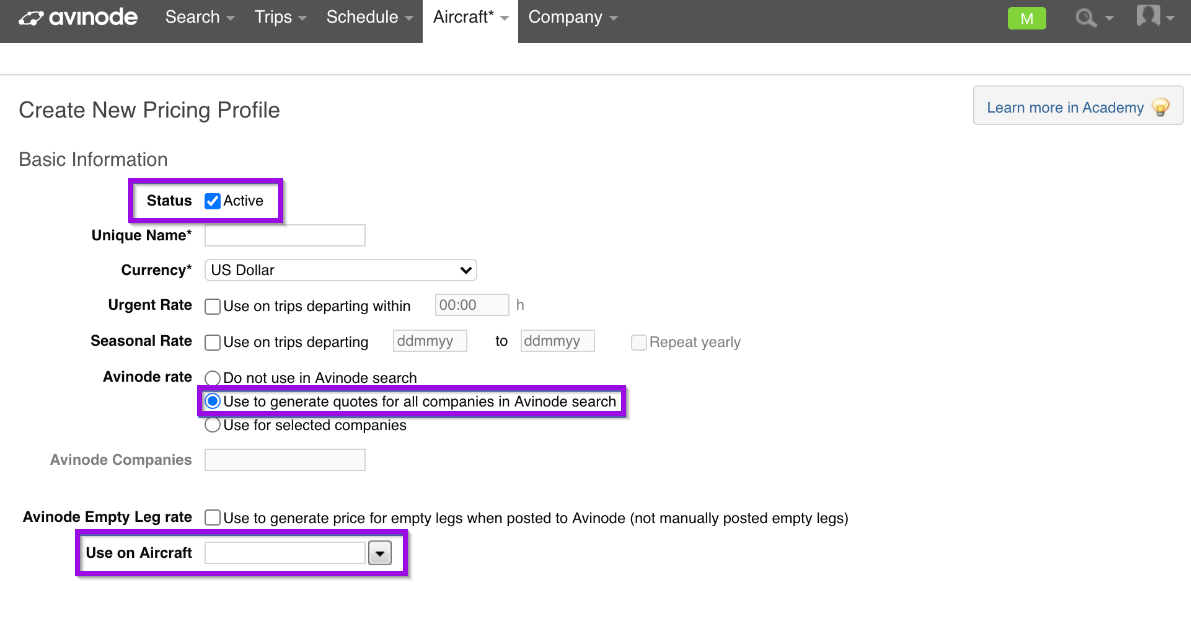 3. Add your aircraft fees, fill in your cost. Not all line items may apply to you, but we recommend filling in as many as possible.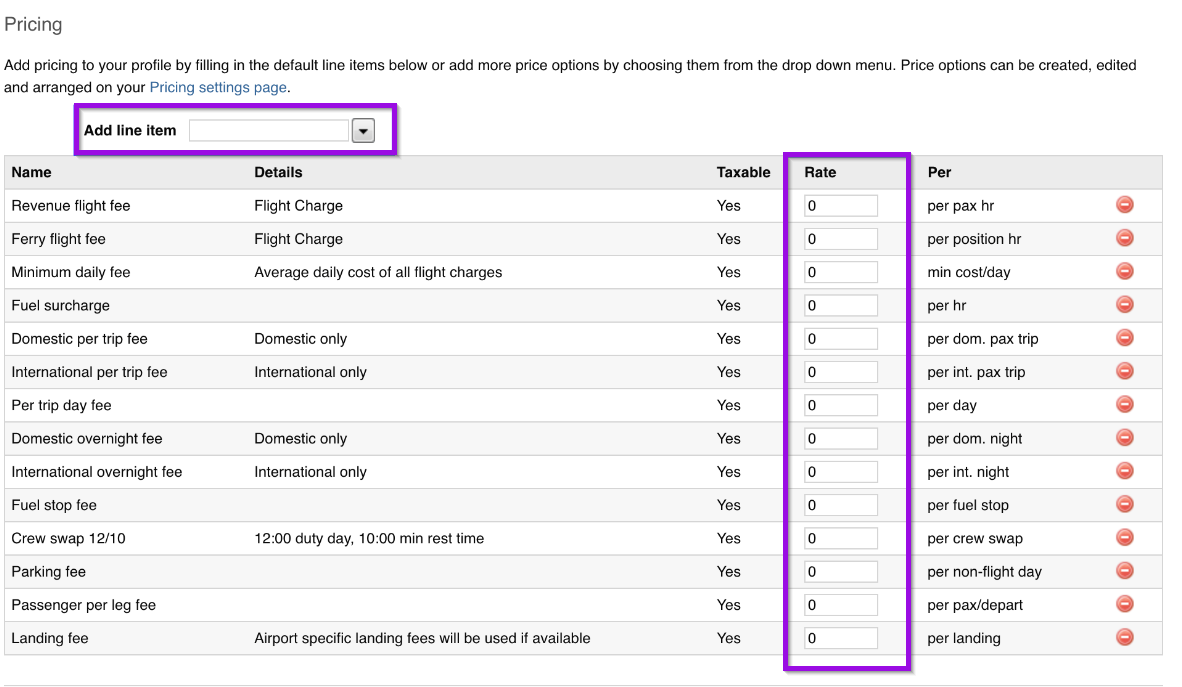 Couldn't find the line item you were looking for in the drop-down menu? Check out this page on how to create your own line item:
Please note this article explains how to set up a default pricing profile. Please see the links below on how to add custom pricing profiles to your fleet.
Please note** Avinode products' Trip Manager and Schedaero have additional pricing structures when quoting trips.