We know it can be challenging to support last minute charter requests. Therefore, save time and reduce the manual effort of declining these trip requests by adding a rule to the aircraft or fleet. This will allow the operator to receive the requests they want to service and support.
This feature is 100% flexible with the ability to turn on and off at anytime.
A common example of this using this rule:
In general, the Operator cannot support any trips that come in for the next 4 days. They need a minimum 4 day window to consider the trip request. This can be accomplish by using the minimum hours out rule. We will setup a rule for 96 hours.
(Please note, the hours rule can be 1 day, 2 days, 5 days, etc)
How to setup this rule for my aircraft or fleet:
1. Go to Aircraft → Routing Profiles

2. Select "new" to pull up the below screenshot, then add the name along with the aircraft you choose to apply this rule to.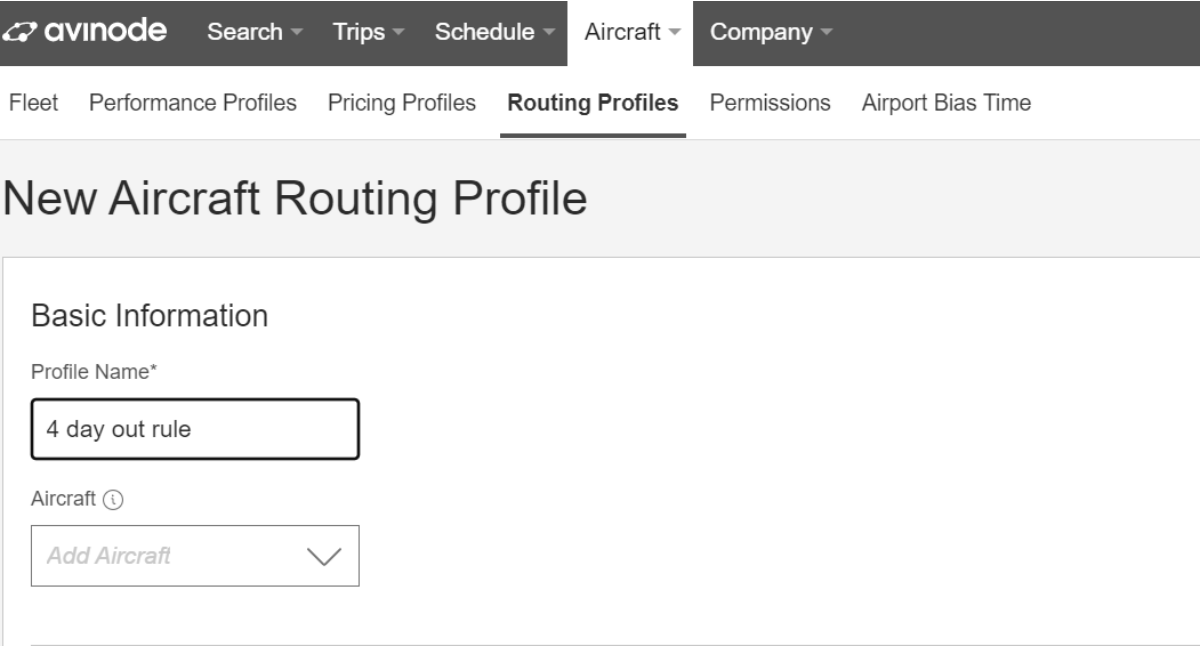 3. Scroll down to the Aircraft availability section. Add the hourly time in the minimum hours out rule section and hit save.
Now enjoy the extra time to be able to focus on trips that are feasible! Happy Selling!