For our Paynode users who have access, we offer the possibility to download your company's Paynode card Transaction Report.
Go to the Company Tab →Report and Export Data.

Next, choose Paynode Transaction Report.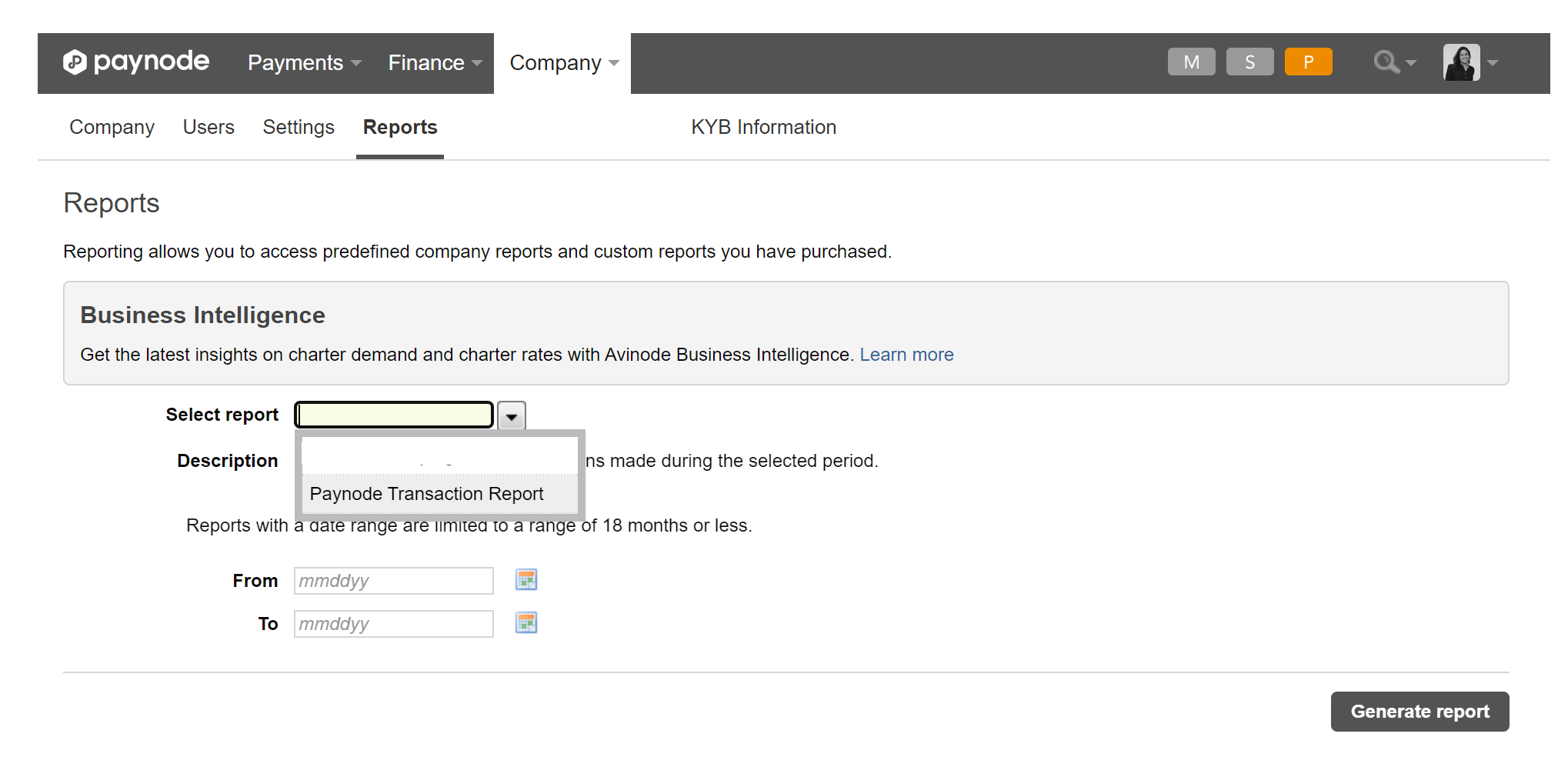 Please feel free to let us know what you would like to see in your report by contacting your Customer Success Manager or emailing support@paynode.com.