When will I receive my card payment?
Funds are disbursed to your bank account once two conditions are met:
You have Confirmed Services Rendered
AND

Paynode has received the funds from the card issuer
If payment is received for an air charter service that has already taken place and Confirm Services Rendered is clicked immediately, it takes approximately 2 - 4 business days for funds to be disbursed and 0 to 1 day to arrive in your Paynode account.
How can I check the status of my card payment?
Below is an example from the History Tab on a Payment Request that shows when payment was received, when there was confirmation of services rendered, and when disbursement happened. Please note - the Payment Request does not show when the funds were received into the member's Paynode account.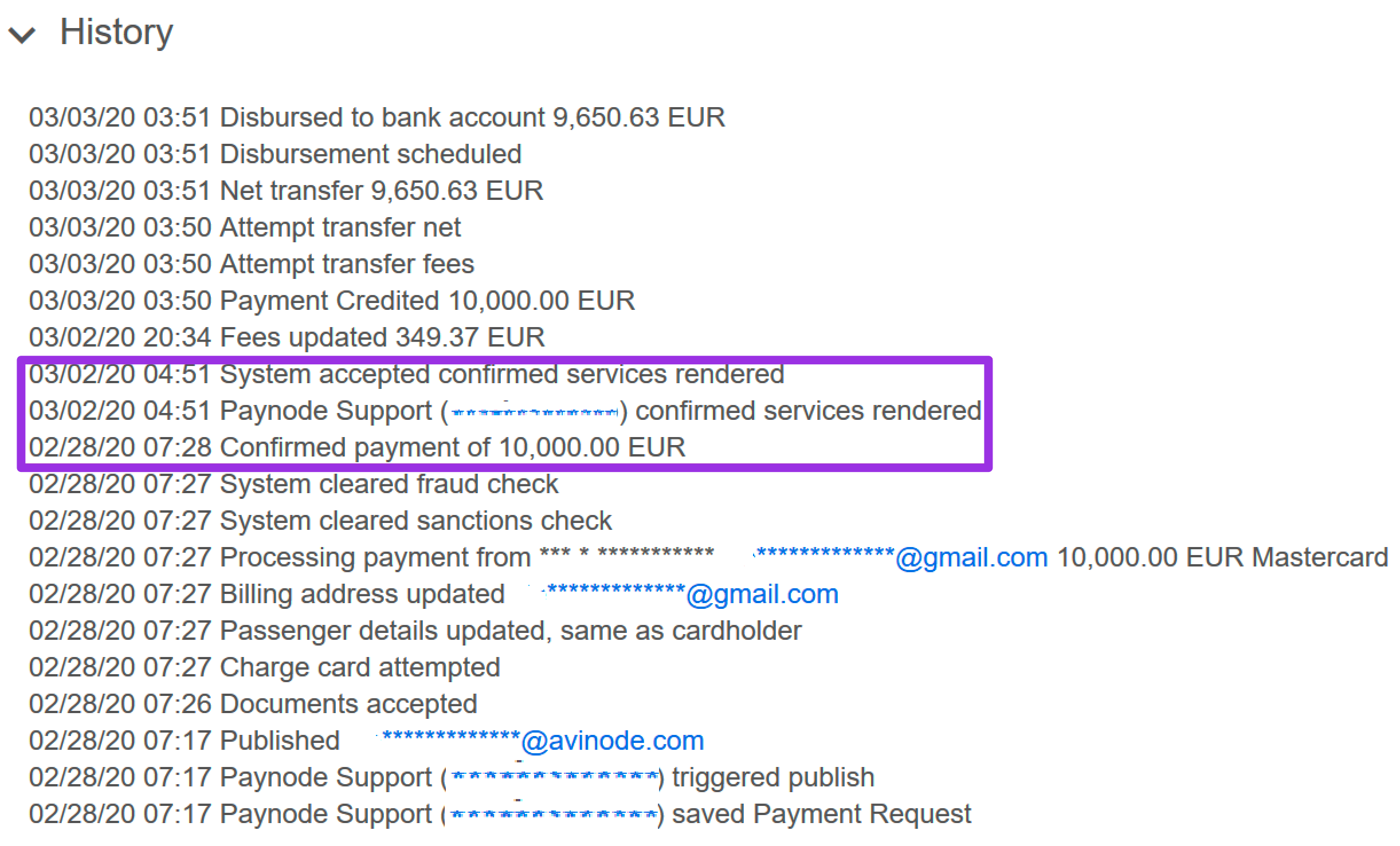 Why is my card payment taking so long? How does card processing work?
The diagram below shows how card processing generally operates step-by-step.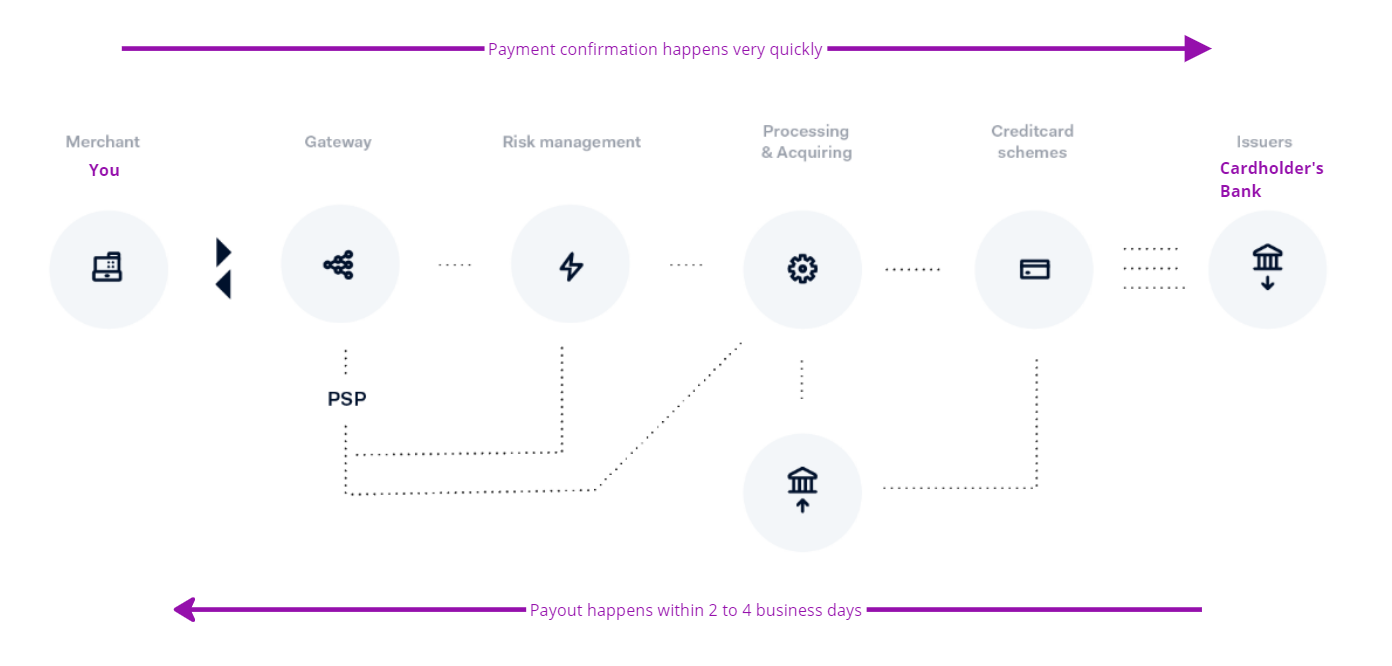 In a successful scenario, neither you nor your client should be aware of it. It all happens quickly to confirm payment.
As you can see, there is a lot of activity along the payment channel, and the payout is dependent on each of these routes. The payout is opposite to payment confirmation. The card issuer transmits your payment request, who is then responsible for sending your payout through the original payment channels (as shown in the image above) to you. The payout process may take between 2 to 5 business days to complete.
The following describes how Paynode processes card payments:
You request payment from your client.
The payment link is sent to the client via a secure email.
They pay by entering their payment information through the secure or checkout link.
The transaction is reviewed by the risk management system (3DS) to make sure it is not fraudulent.
The payment request is routed via the card schemes (Visa, Mastercard, Amex (US only), etc.) to your client's bank and requests authorization.
You receive a response from Paynode, and either processes the payment or tells you it was declined.
If the payment is authorized, the payment is confirmed for your business. It all happens very quickly.
Now, funds are routed back from the Issuer to you (the Merchant). See the image above. The card Issuer sends the payment to you.
The payout is received, and your Paynode account is credited.
Track the status of card payments