This article details how to export a Transaction file in
OFX (Open Financial Exchange)
format from Paynode to use in

accounting softwares.
1. Download the Transaction File
In Paynode, select the tab Finance → Accounts → Transaction Data.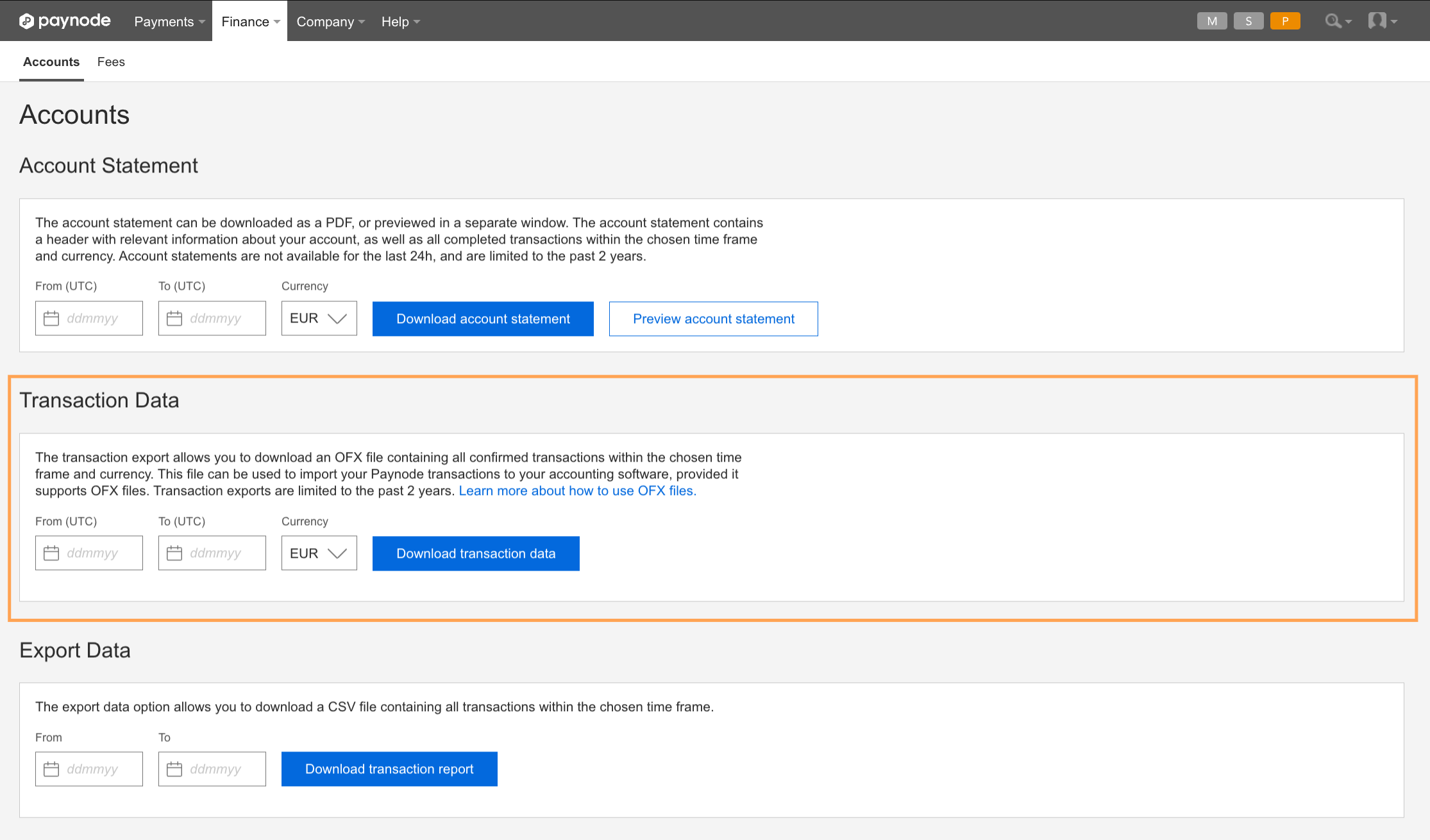 2. Select Time Period and Currency
The transaction data can be downloaded after selecting the time period and currency. A confirmation of the currency and time period along with the number of transactions in the selected period will appear once the download is complete.

3. File Upload in your Accounting Software
Next, you have to log into your accounting software and import the file under the corresponding account - depending on the software, this action might be called "Import data", "Import a statement", or "Upload statement".
Please note that it is important that the account you import the file to must be configured to have the same currency as the downloaded transaction file. Otherwise, an error might occur, or the currency might be automatically changed to an incorrect one. You can see the currency of the file by simply checking the file name. For example: "2023-08-01_2023-08-31_GBP.ofx".


Please note that this file format may not be supported to be opened on its own, please proceed to upload it to complete the process. You can double-check the number of transactions imported by comparing it with the number of transactions shown after completing the download.


Please note that using this tool requires certain permissions. Find more information on how to manage permissions here.