*Schedaero QB Desktop integration is not compatible with MAC Quickbooks desktop installations*
Go to the Company Settings page to locate the Quickbooks tab.
The user must select Desktop edition from the Quickbooks Integration dropdown

2. Schedaero user name for sync: Input the user name of the user who will be using Quickbooks.
(Permissions of the user can be set up as View only).

3. Save
Now on Quickbooks desktop:
Click on File and select Update Web Services. (May take a few minutes for the QBWebConnector window to pop up)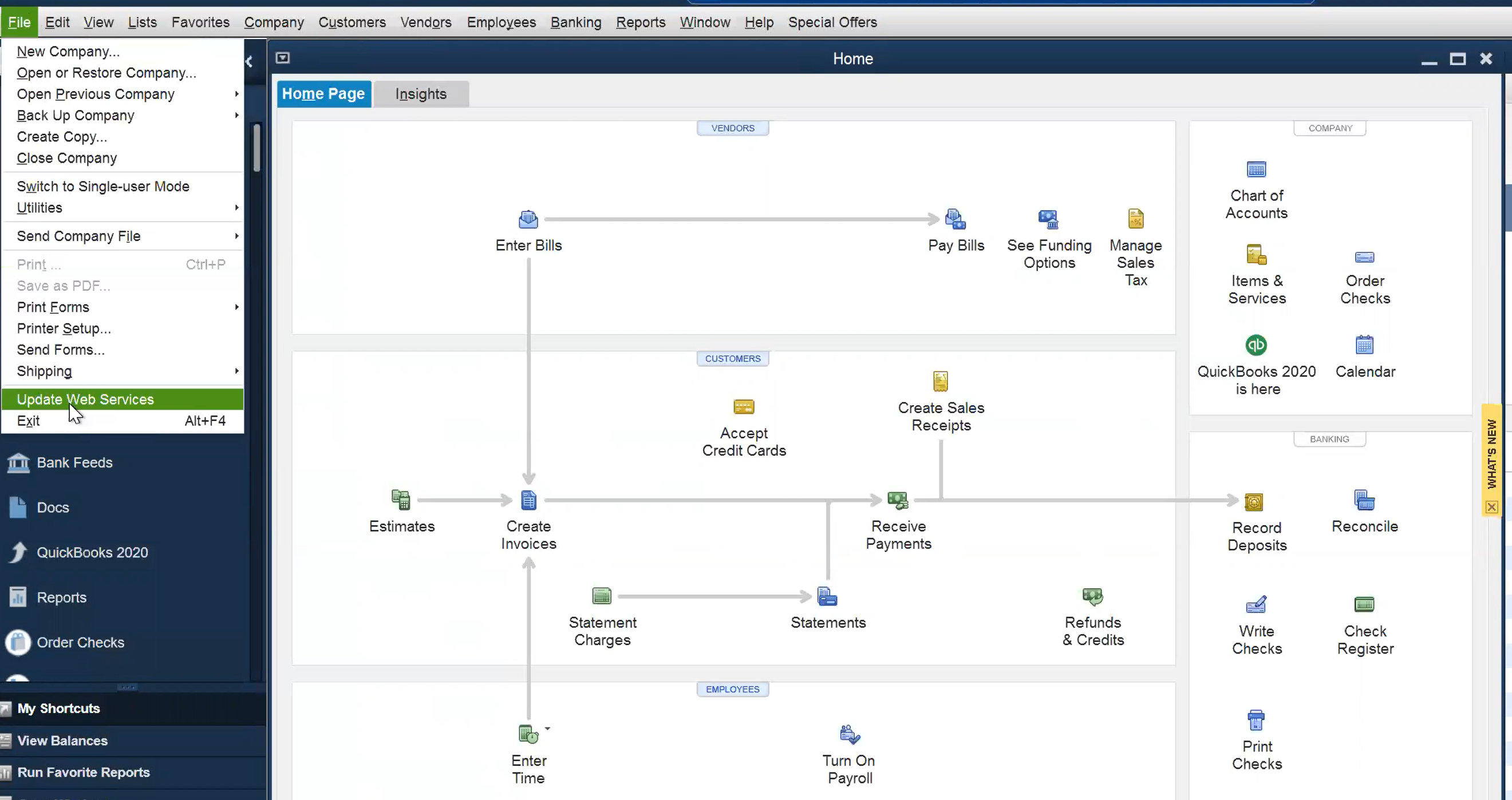 2. Click on Add an Application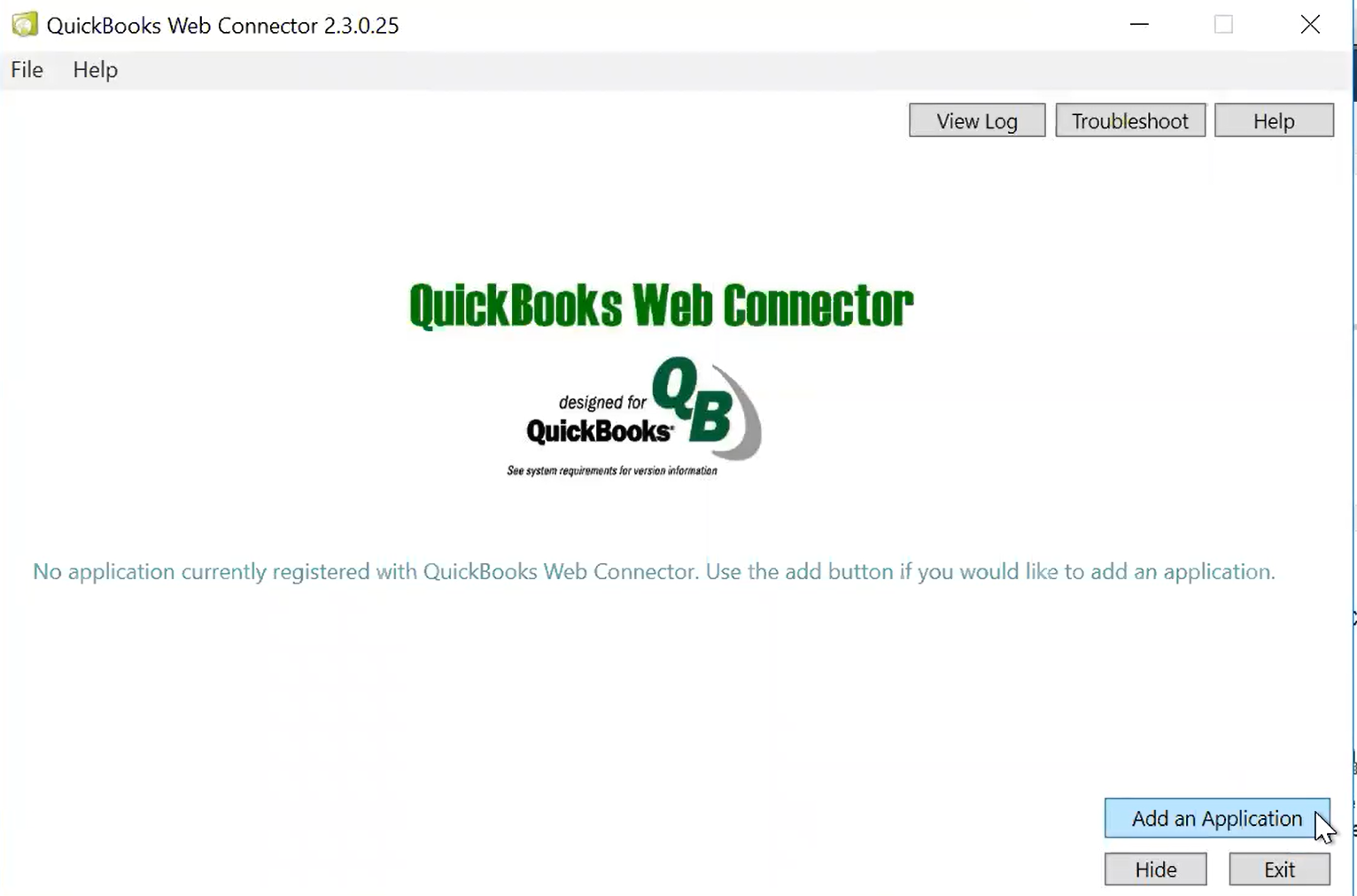 3. Back to the Schedaero Quick books tab, click on Generate QWC File. An XML note will download at the bottom of the page.

4. Save the XML Note on the Quickbooks desktop
XML note when opened will look like this:

5. Click on File and select Update Web Services then click on Add an Application.
6. Choose the QWC file from the desktop.
7. Click OK on Authorize New Web Service window.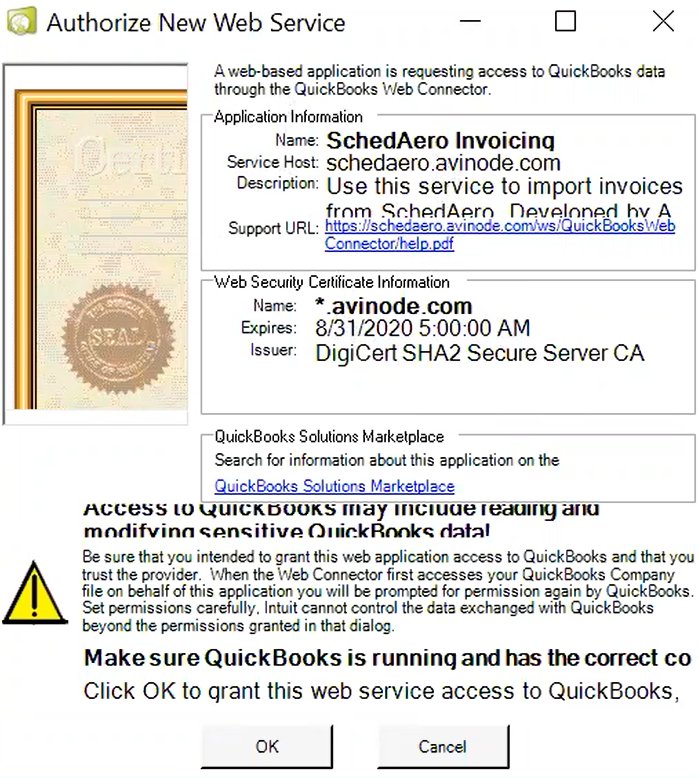 7. Schedaero Invoicing must be checked off. For password, the Schedaero user password must be typed in. Click Update Selected.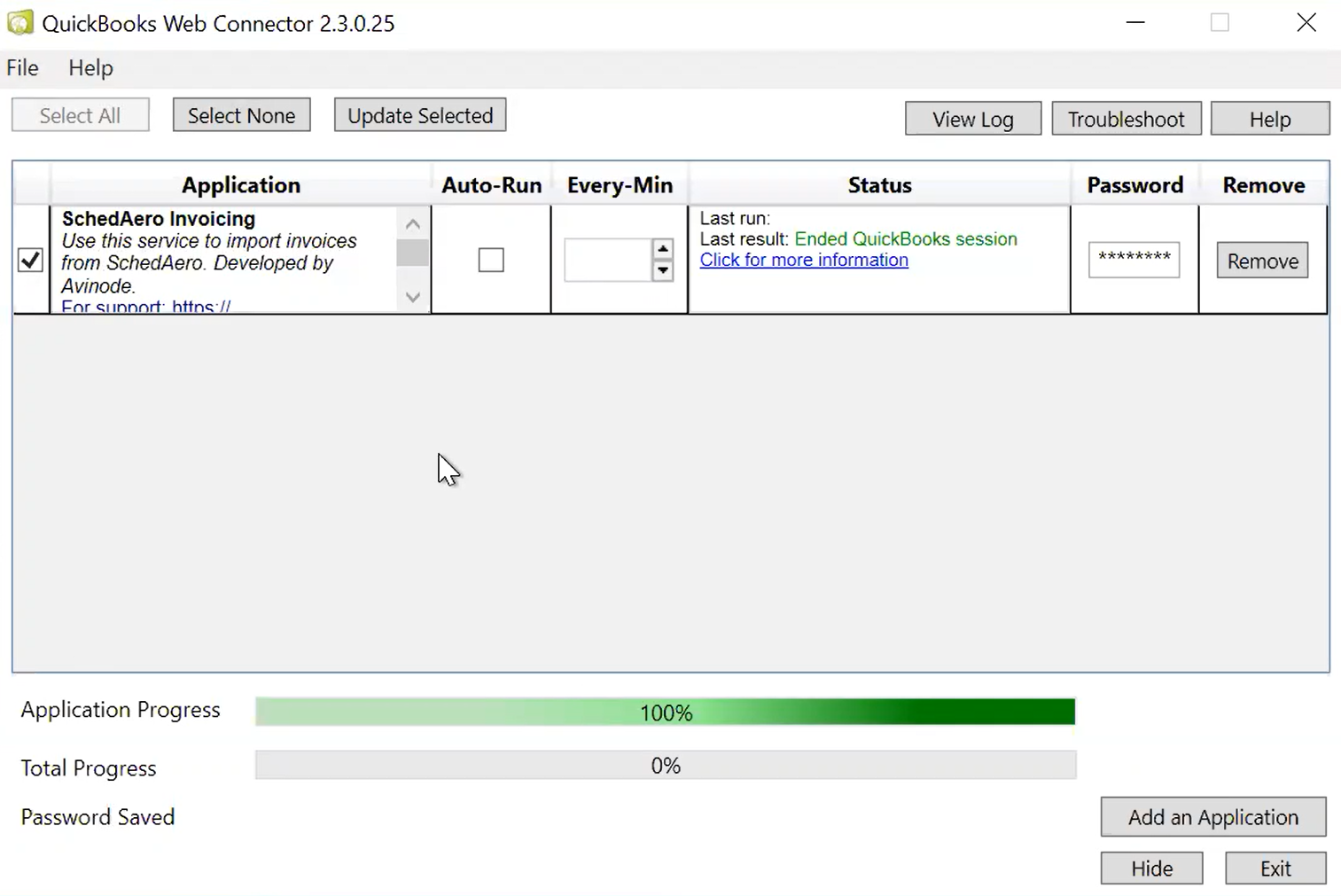 8. Once the Initial set up is completed, on Status Last Result will say Completed initial sync.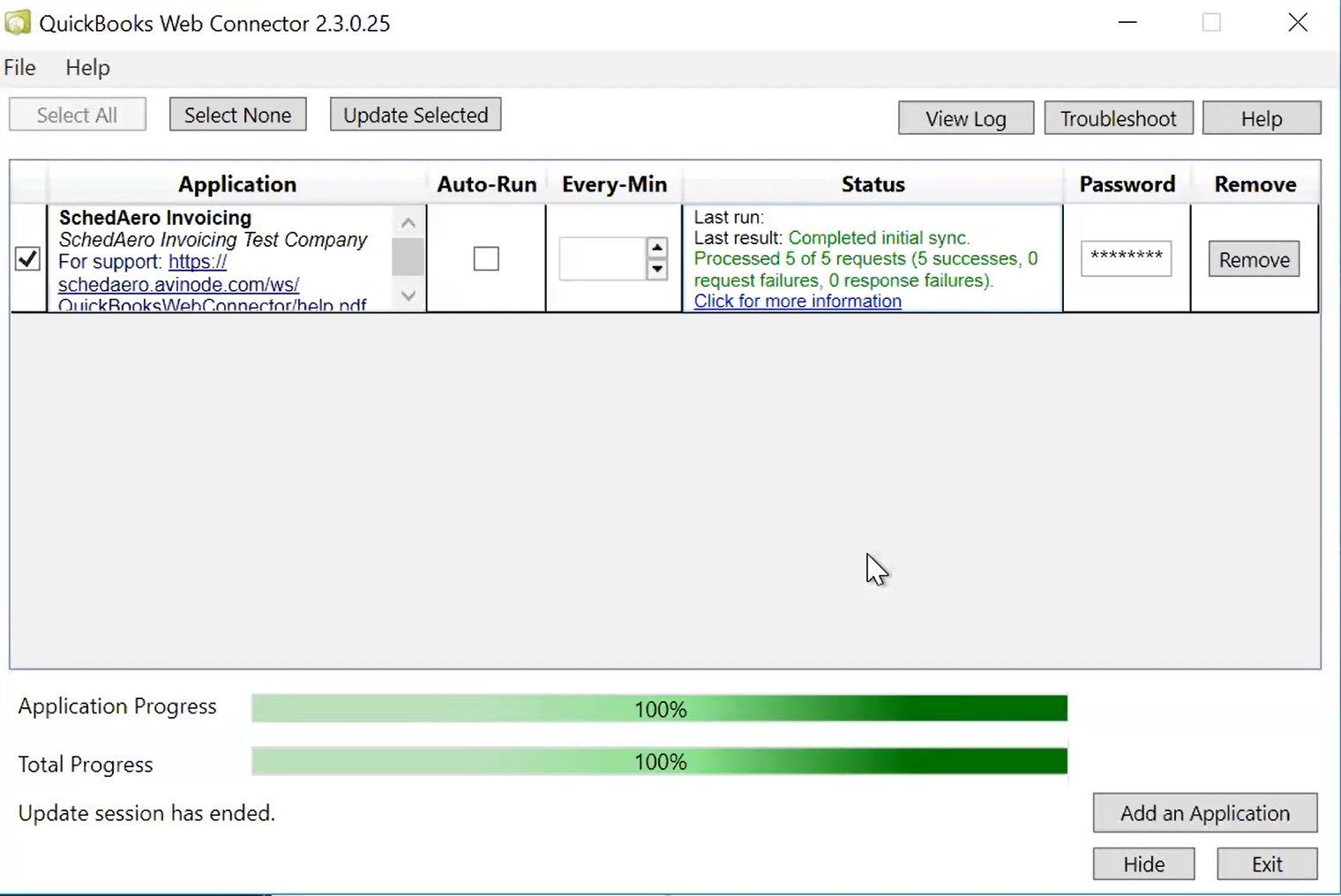 9. Return to Schedaero and refresh the page. Last sync version will update to Quickbooks Desktop Pro.