In most instances, the operator needs to select my fleet filter to view the aircraft in Avinode.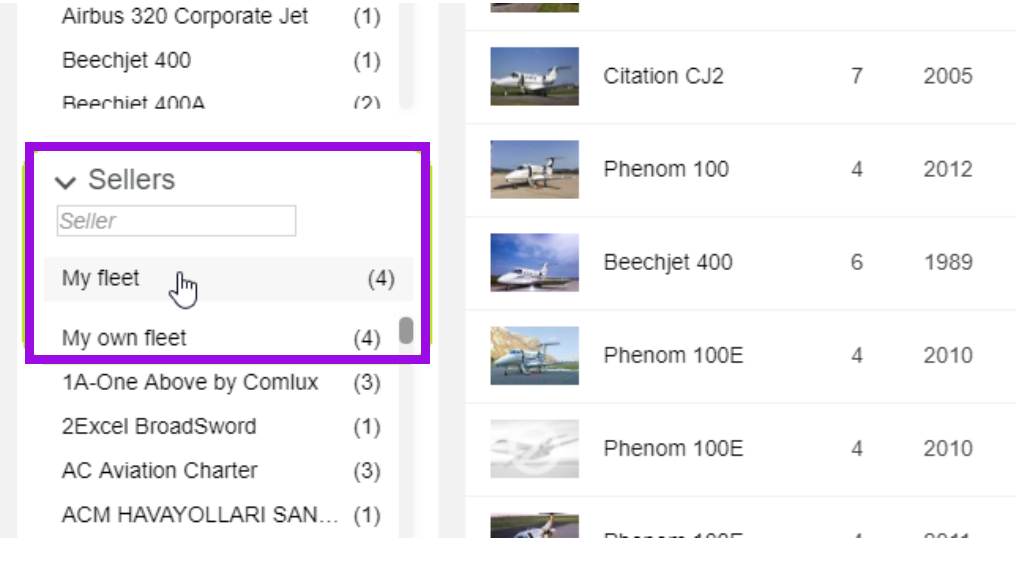 If you still do not see your aircraft after selecting my fleet, please view the other reasons listed below.
1.Runway length too short.
One of the airports in the search you have made has a runway that is too short for your aircraft.
To view the runway information for this airport, please lookup the airport runway length in the airport popup.

If you think this data is wrong, please look further down in the window and click on the link "Update Airport info" and a message will be sent to Universal weather who is our airport data provider.
2. There are other scheduled activities conflicting with the itinerary you searched for.
Go to the schedule tab to see what is stated in Avinode for the time of the planned trip.


Maybe there are conflicting activities in the schedule or the schedule is not correctly reflecting correctly.
3. If your aircraft is located in the wrong place in the schedule your flight might have been ruled out due to too much ferry time compared to pax legs within a trip.

4. Cabotage.
Do you have permission to fly domestic in another country or region? Cabotage is also know as freedoms of the air, and is a set of aviation rights granting a country's airlines the privilege to enter and land in another country's airspace. Avinode restricts the 9th freedom when a flight is 100% within certain foreign countries that enforce cabotage. Avinode shows 5-8th freedom flights since operators can often get permits for these. Multilateral groups like the EU grant their members freedoms in all member states. Read here for more information.
5. Did your AOC expire?
If it has expired, we would have sent you emails regarding this to remind you to send us an update. If you didn't provide us with an update and the AOC expired, your aircraft becomes inactive automatically.
6. Have you made changes to your pricing profile recently?
Sometimes this accidentally "turns off" your own aircraft when making changes to your pricing profile. Please check the pricing profile for the aircraft to make sure it is still active.
Make sure it's still checked to include the use to generate quotes for all companies in Avinode search. This setting is require to market the aircraft in Avinode.

Make sure the aircraft has not been removed from the pricing profile by you or a coworker.