Note: Brokers will need the Advanced membership or Ultimate to post Empty Legs in Avinode.
Step 1: Go to Company→Empty legs.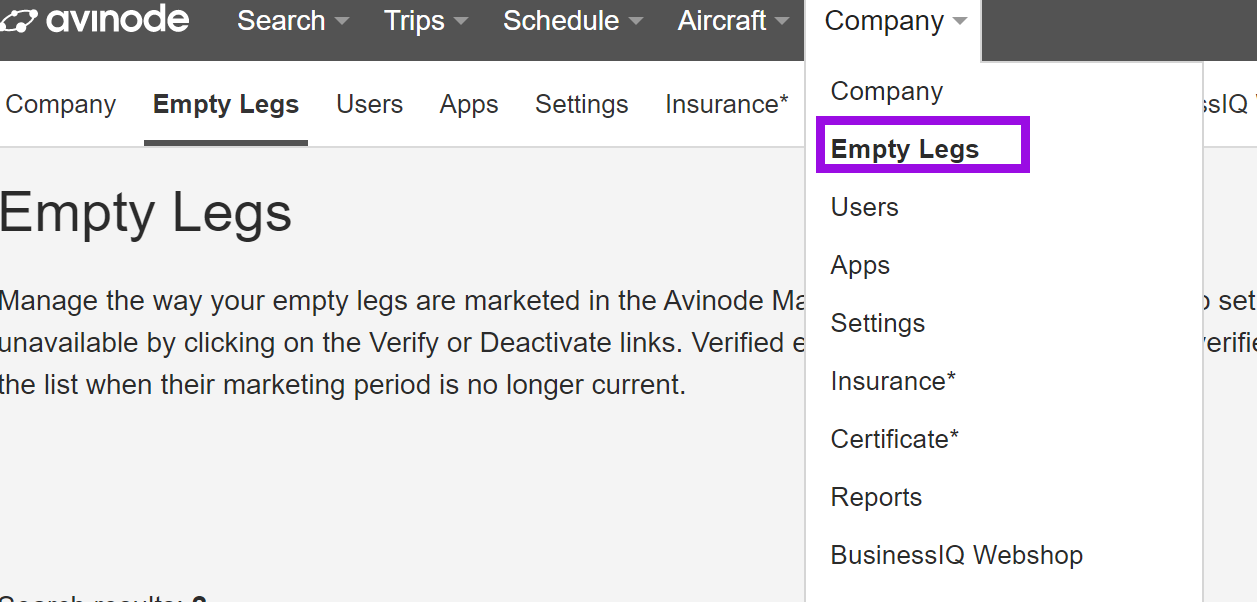 Step 2: Select create new button. Next complete the required fields.
The Broker must add the Operator and tail number. The system will check the tail number to ensure it's on a proper certificate. However, the tail number and operator will NOT SHOW to a buyer.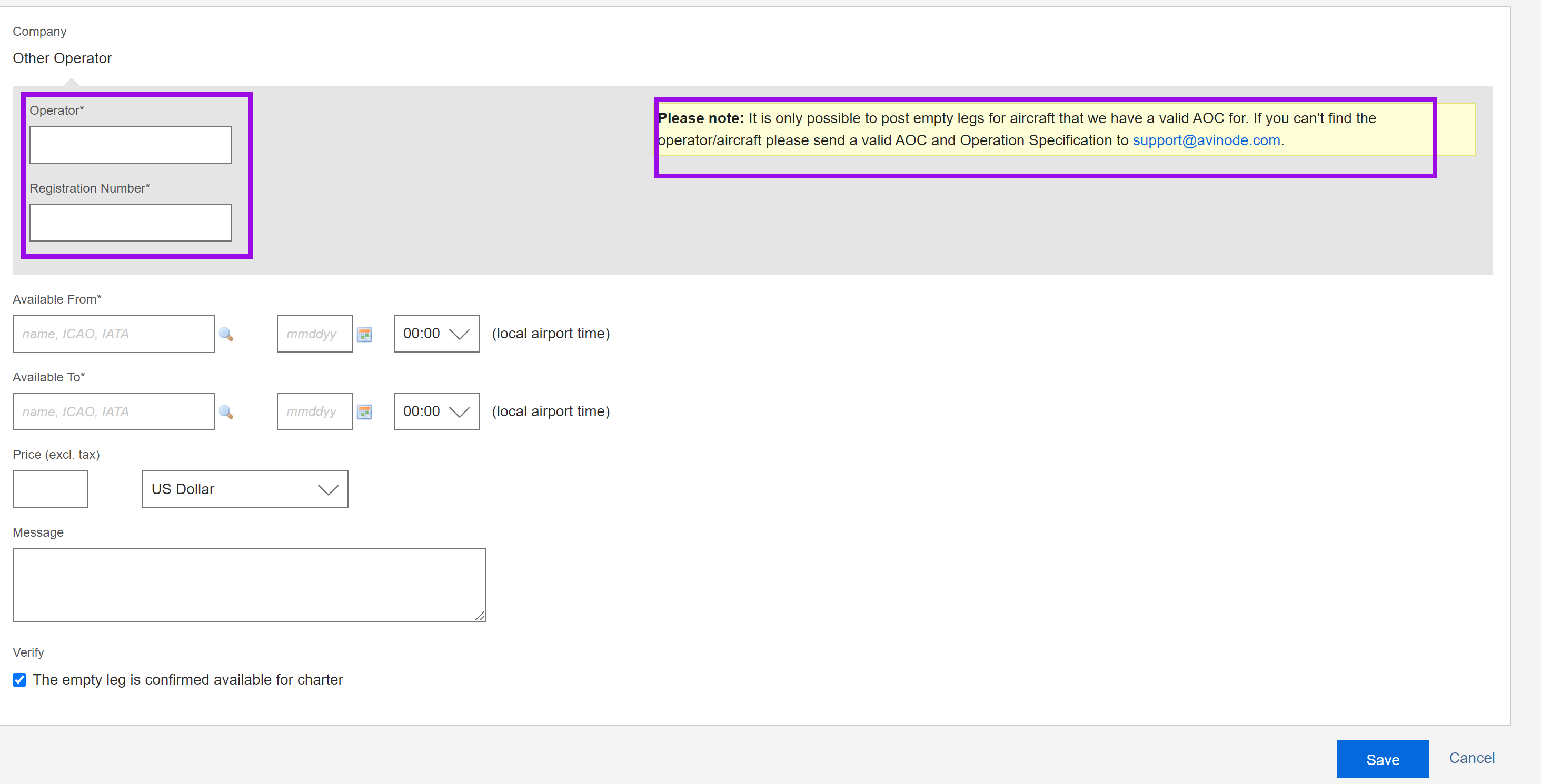 Step. 3 Check the Empty leg listing.
Go to Avinode-Empty Legs or run an Aircraft search and select the empty legs tab. We recommend adding a price and message to help sell the Empty leg. The listing will show your company name and N/A brokered.