Once you are done with the setup of your Zone Map, you'll still need to add the newly-created price line item into the right pricing profile.
Step 1: Create the corresponding pricing option
While creating a new Zone Map, Avinode will offer you by default to create the corresponding pricing option under your company pricing settings.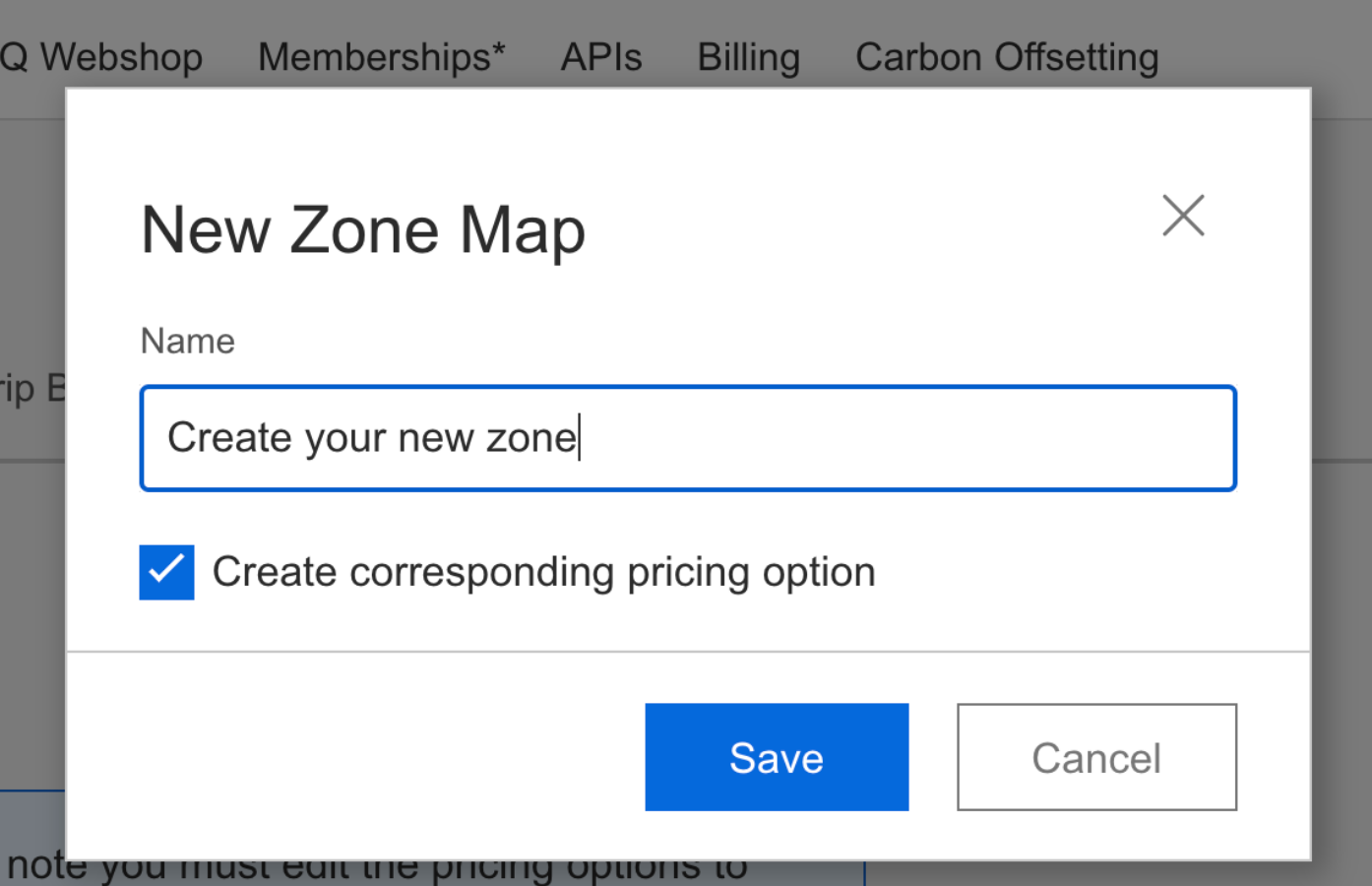 Unique name will be the same as your Zone Map name, the flight time will be charged based on Zone Based positioning.
Step 2: Replace your current positioning line item with this new item in your Pricing Profile
After the pricing option has been created, make sure to add this new line item into the desired Pricing Profile(s) by clicking the Add line item drop down menu.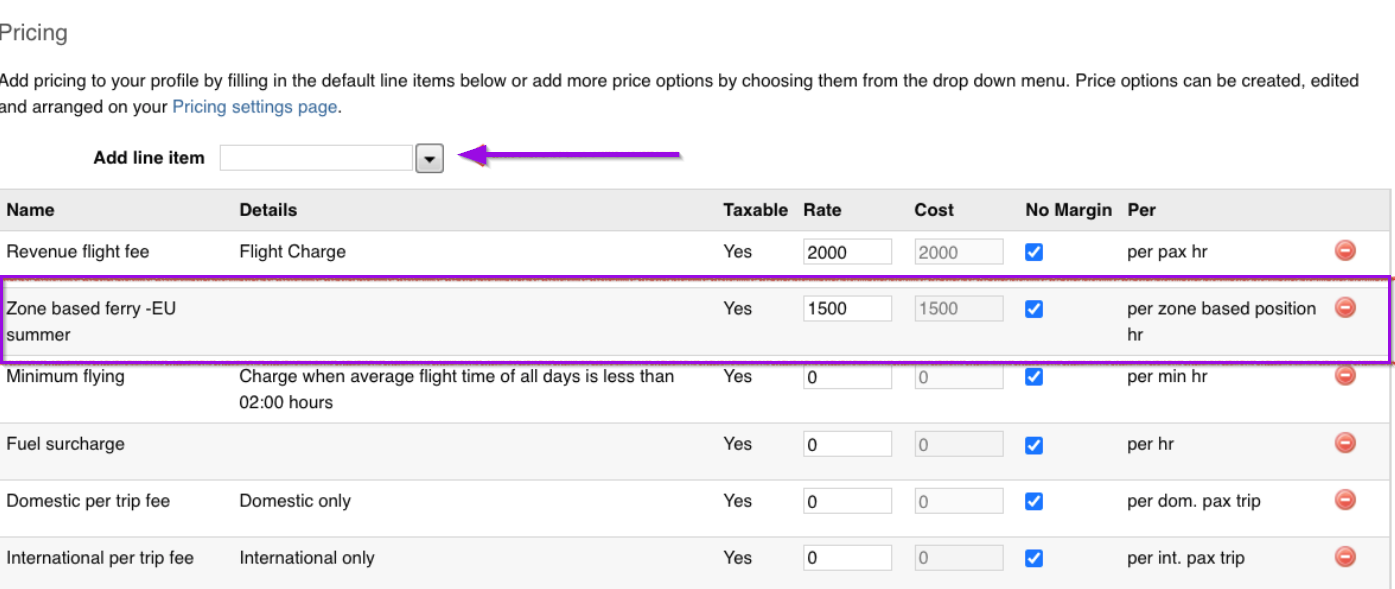 ⚠️ Don't forget to also remove any other "positioning" line items that you may have had from your Pricing Profile. Please note, DO NOT delete the old positioning line item on the Price Settings page, only in the Pricing Profile.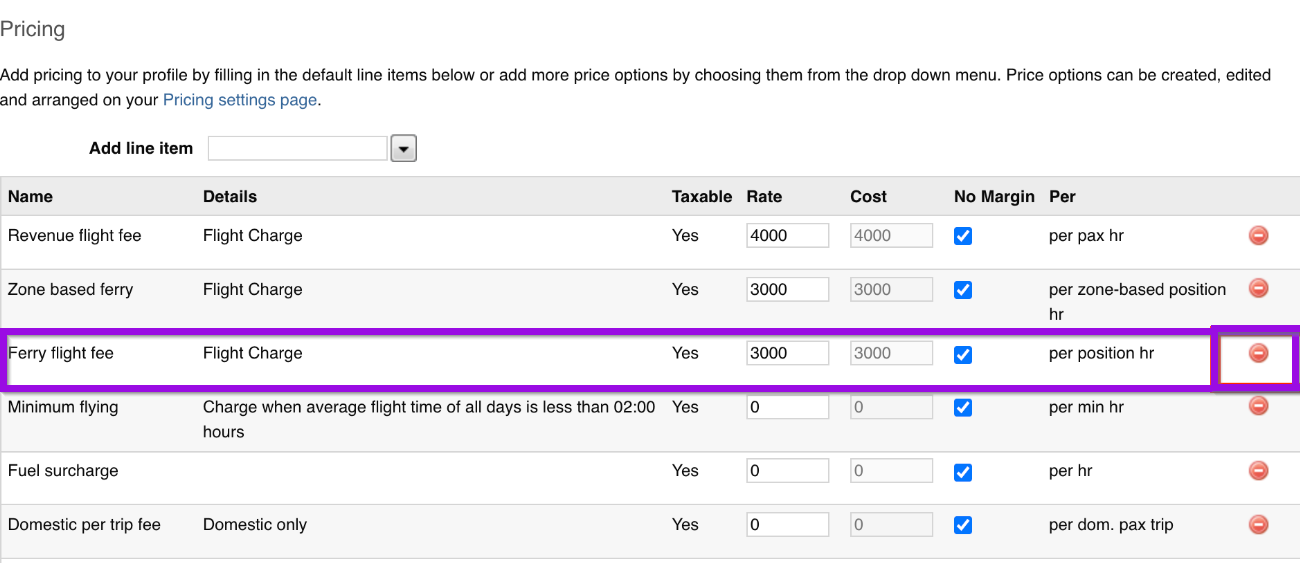 Use your Zone-based Pricing with a "timing" factor as seasonality or non-urgent trips
If you work with seasonal and urgent pricing profiles you can use the same logic with Maps and Zone-based positioning with those timing profiles.
You can create a Zone Maps for summer or winter season with specific Zones and positioning times and, when you are done, add the right map to your summer or winter pricing profile.
Bonus resources: How to create the zone-based positioning pricing option from scratch?
Alternatively you can always create this pricing option from scratch, under Company → Settings → Pricing
→ click New:
Give your pricing option a unique name,

Select Rate type: "Flight time",

Select Charge On: "Zone-based positioning",

Select the Zone Map that you want to use in this line item,

Finally, hit Save.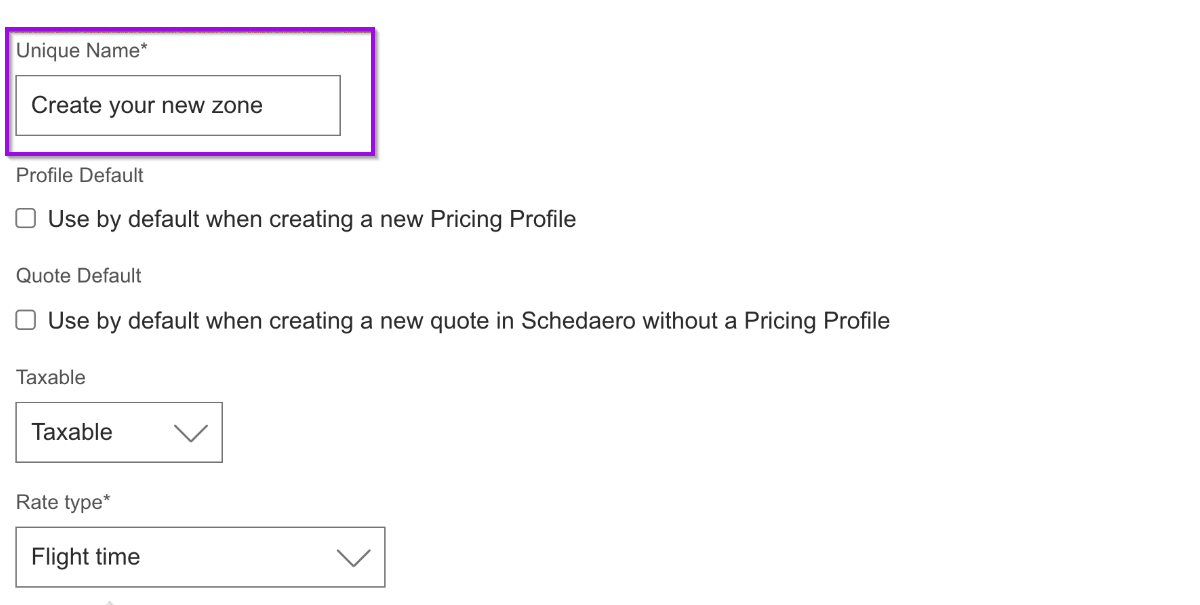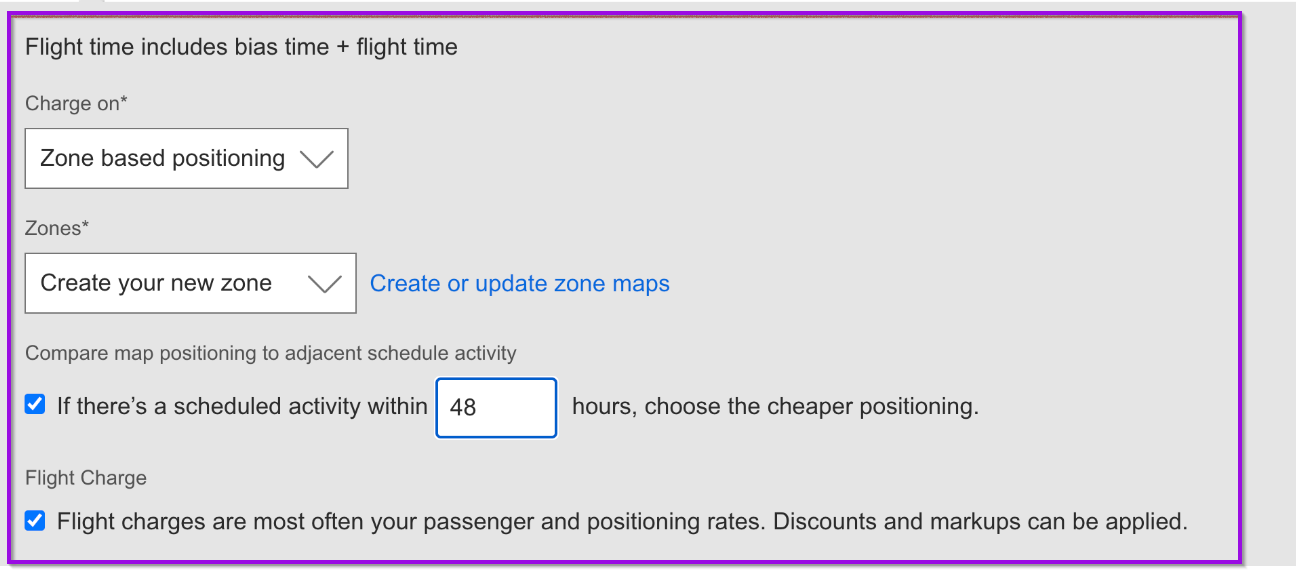 In summary:
Zone-Based Positioning: a line item you can add to your pricing profile. This line item will calculate the ferry time based on your pre-designed Zone Maps. Once you create the line item you need to add it to the relevant pricing profile.
⚠️ When you add a zone-based ferry to your pricing profile, remove your regular ferry line item, for your positioning not to be calculated twice.