In this article you will learn how to create groups for your fleet and the benefits of having those groups.
By setting up your fleet in groups you are able to present your offer more accurately to the buyers. You will be highlighted as a Floating Fleet operator in the Search result page. Buyers will also see a range for a few items, such as the aircraft's Year of Make.

Other benefits of grouping your fleet:
Groups will enable you to easily add or delete all your tails from that group from your pricing profiles and routing profiles.
While using the groups the system will use schedule availability of that group and not per unique tail. As long as you have availability on at least one aircraft from the group for each leg, your group will show in the Avinode search results. This would ensure you will be listed in Search for all your feasible trips.
The set up:
Go under Aircraft → Fleet → Groups → Add Group:

Give a name to your group, this name will be visible in Search, and select the aircraft you want to add to this group. Only aircraft of the same category can be added to one group.
Select the cover aircraft and choose which aircraft you want to display in Avinode Search.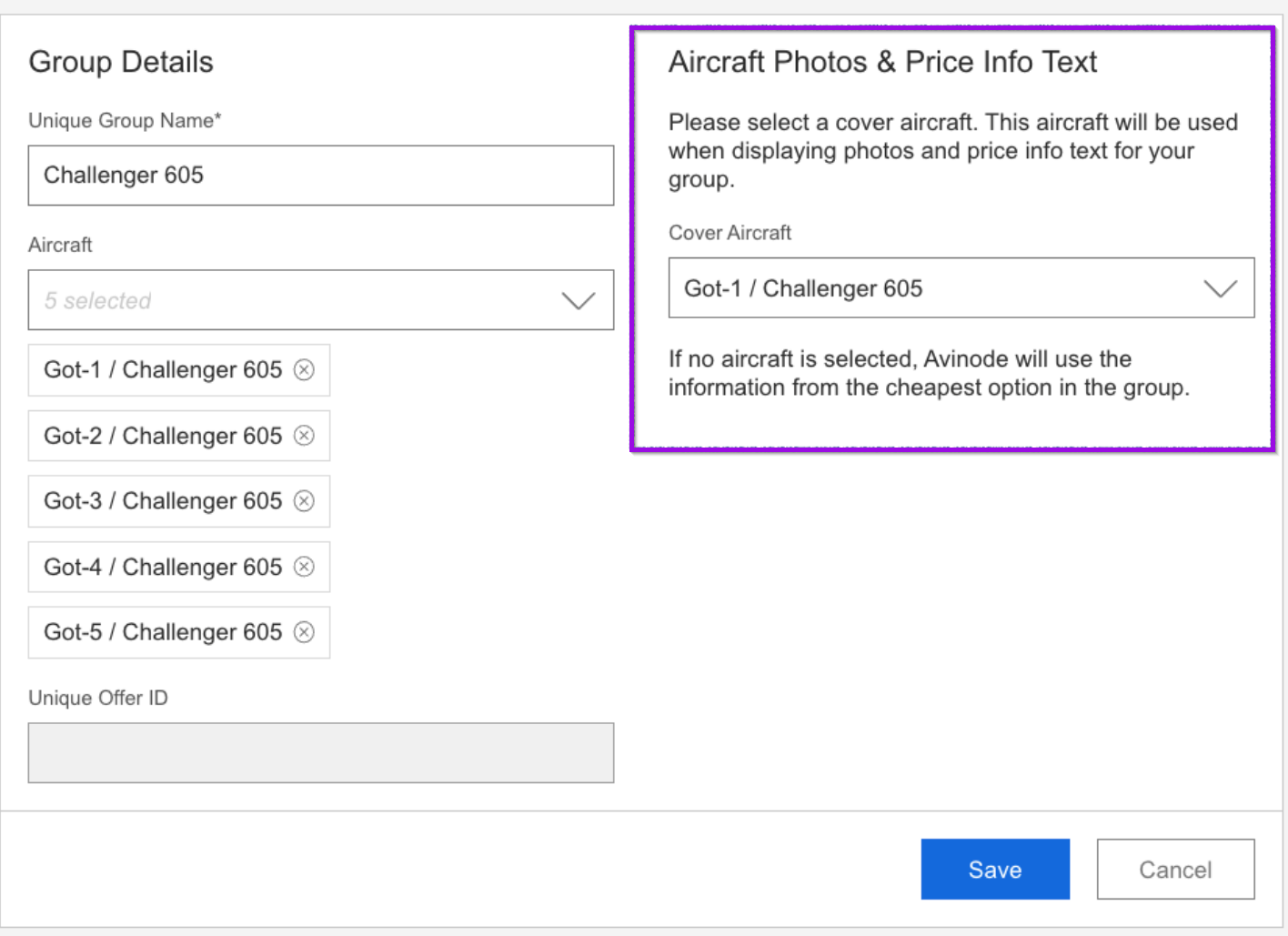 The request/response
You will receive a request on a group while you are able to track which (unique or combined) tail(s) were used in the details.
When you reply the buyer will receive an offer on your aircraft group.