Need to remove an aircraft from your certificate? Please follow the below steps to update your fleet.
Note: You will need to add the new D085 before removing the aircraft from the Avinode system. You will also need to email your account manager to remove this aircraft from your Avinode membership.
1. Go to Company→Certificate to add a new or updated D085.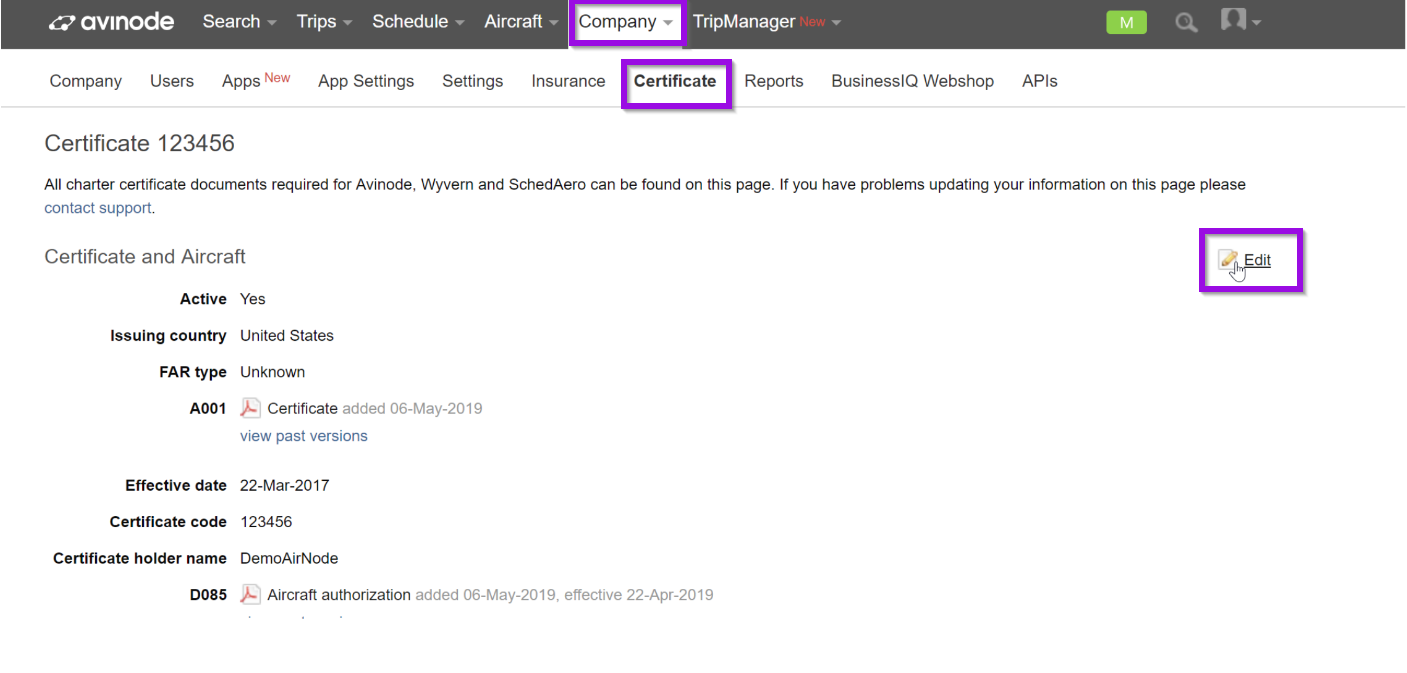 2. In the aircraft section, upload the new certificate by selecting Choose File. To expedite the verification process, please make sure to upload a PDF document with the FAA signature. Moreover, please make sure to only upload the D085 in this section.

3. Remove each aircraft by selecting the minus tail button. Now select changes are on existing documents and hit save.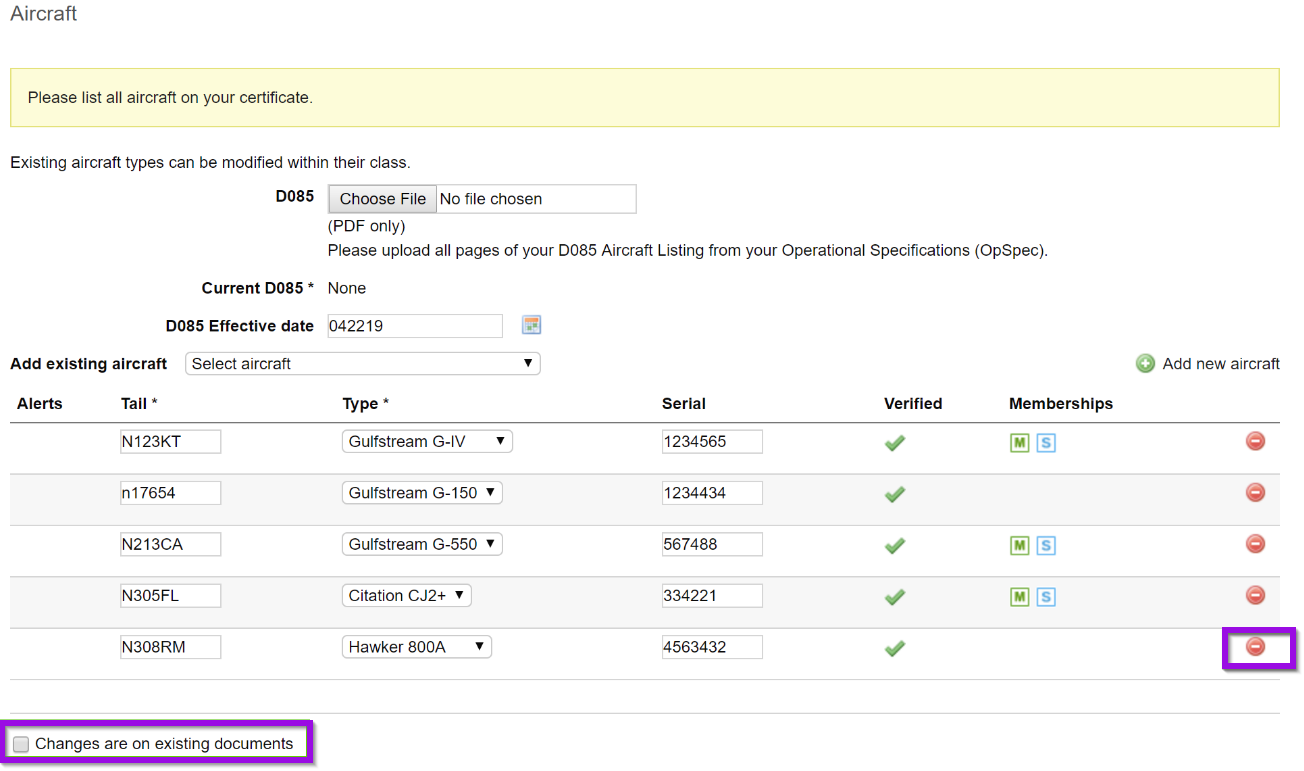 4. Press save and you have completed this process. You will see a verification warning. Please allow up to 24 business hours for the Avinode team to verify and approve your new certificate. Reach out to support@avinode.com to expedite this process for you.