When buyers in the Marketplace search for aircraft they sometimes have "must have" amenities on board that they need. So it's imperative that you ensure all the amenities on board your aircraft are updating within Avinode.

Here is how you set up your amenities and highlight all the equipment you have on-board.
1. Go to the tab called Aircraft→Fleet

2. To add or update this information click on the pencil and paper icon next to each aircraft to edit. This will open to the aircraft basics page.

3. Scroll to the bottom of this page to find the Amenities section. Here you can see which amenities you have already applied. To add or edit these, click on "Update Amenities".

4. A new window will pop-up on the screen. Just tick the boxes for any of the amenities that your aircraft is equipped with. In the first section called "Most used" we list the amenities that can also be filtered on in the search result, these are regarding Lavatory, Pets, Smoking and wi-fi. These are the most important to apply if they are applicable for your aircraft.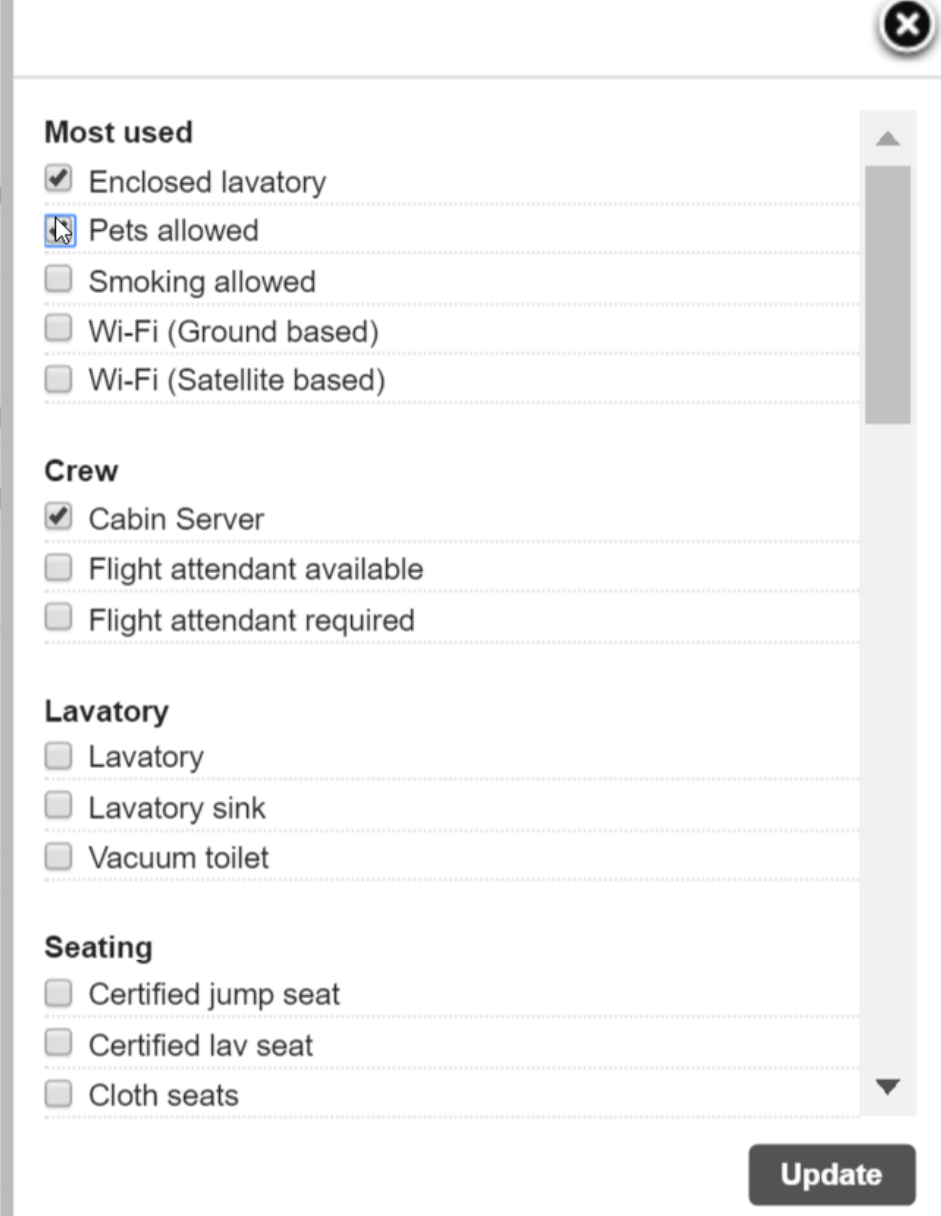 5. After selecting all the respective amenities that are on board your aircraft click update and then Save in the bottom right hand corner and you are all set!